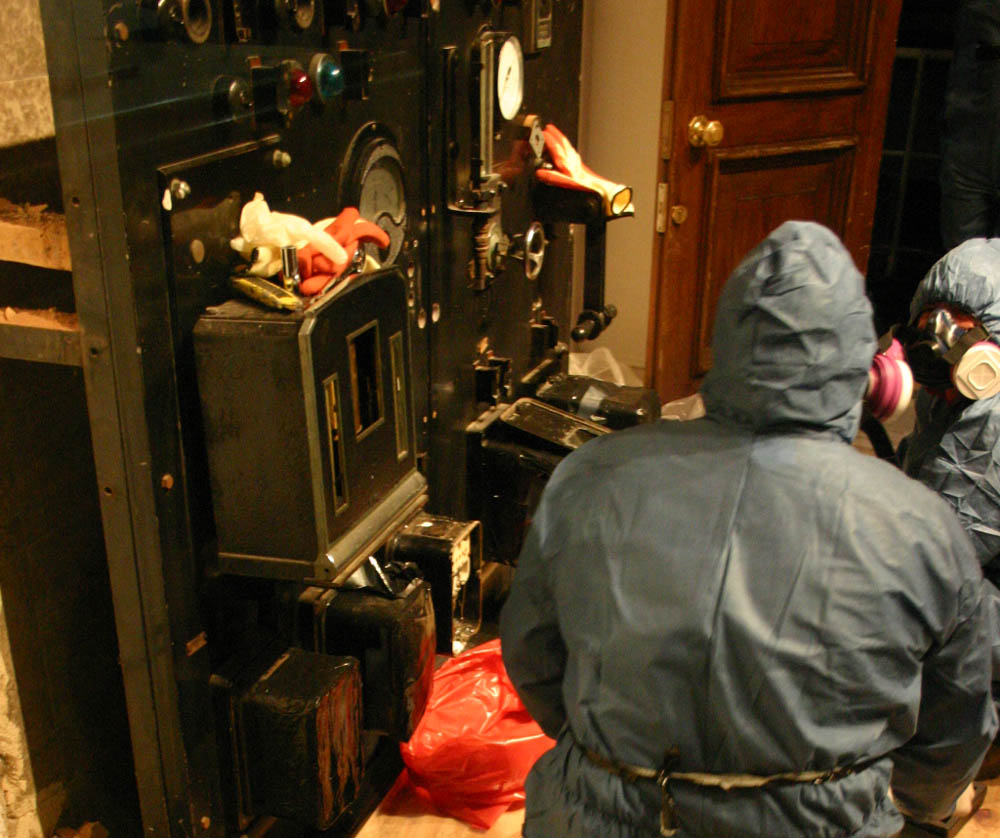 Clifford Devlin's asbestos removal team used their specialist skills to decontaminate a public building of mercury. The potentially toxic substance was found in a decorative control panel during a routine inspection of the Stoke Newington West Reservoir Water Sports Centre in March.
Principal Pollution Control Officer for the London Borough of Hackney, Jed Morrison explains:
"Whilst updating the asbestos register for the building we noticed the glass casing of an antique temperature dial had cracked," he said, "On closer inspection we could see that it contained mercury. Although this posed a negligible danger to the occupants we decided to take no risks and have the material removed under controlled conditions."
Jed contacted Clifford Devlin, one of Hackney's framework contractors for asbestos removal and demolition, who, he recalled, had been involved in the removal of mercury from a laboratory some years earlier. HSQE Manager, Paul Clarke-Scholes devised a safe system of work and following a risk assessment descended upon the Centre with a team from the Asbestos Division and removed the mercury after office hours to avoid risk to the public.
A Mercurisorb-Roth mercury spill kit was used. The majority of the liquid was sucked up into a pipette and placed in the container provided. A supplier reagent was then used to soak up the remaining spill and thoroughly clean the area. The ornamental control panel was then dismantled and removed from the building's main entrance.
Mercury is the world's only metal which is liquid at room temperature. Also known as quicksilver, the element was, until recently, extensively is used in thermometers, barometers, float valves and other scientific apparatus.
Stoke Newington West Reservoir Water Sports Centre is a Water Sports and Environmental Education Centre. This picturesque, hidden corner of Stoke Newington provides the opportunity to take part in sailing and kayaking for adults and children under the watchful eye of expert instructors.