Demolition has been Clifford Devlin's core service for over 60 years. We carry out all types of demolition and dismantling involving every conceivable structure from medium-rise office blocks to schools, hospitals, cinemas, infrastructure projects and residential accommodation.
We offer the full range of demolition disciplines including:
Site establishment
Temporary works
Soft strip
Structural demolition
Groundworks, foundations
Excavation and land remediation
We have particular experience of complex, city centre projects where confined space and the proximity of sensitive receptors (e.g. residential property, offices, retail outlets, pedestrians) present unique challenges. As a result, we have developed sophisticated techniques to minimise disruption to the local community and our impact on the environment.
Our methodology is often better described as deconstruction as it involves the progressive, internal dismantling of the structure using mini plant, remote controlled Brokk machines while reducing the use of hand held equipment which is very labour intensive. The age and architectural significance of many of the buildings involved, often requires complex enabling work to be carried out such as the design and installation of façade retention schemes which is an area in which we specialise.
We have been members of our trade association, the National Federation of Demolition Contractors (NFDC), since 1972.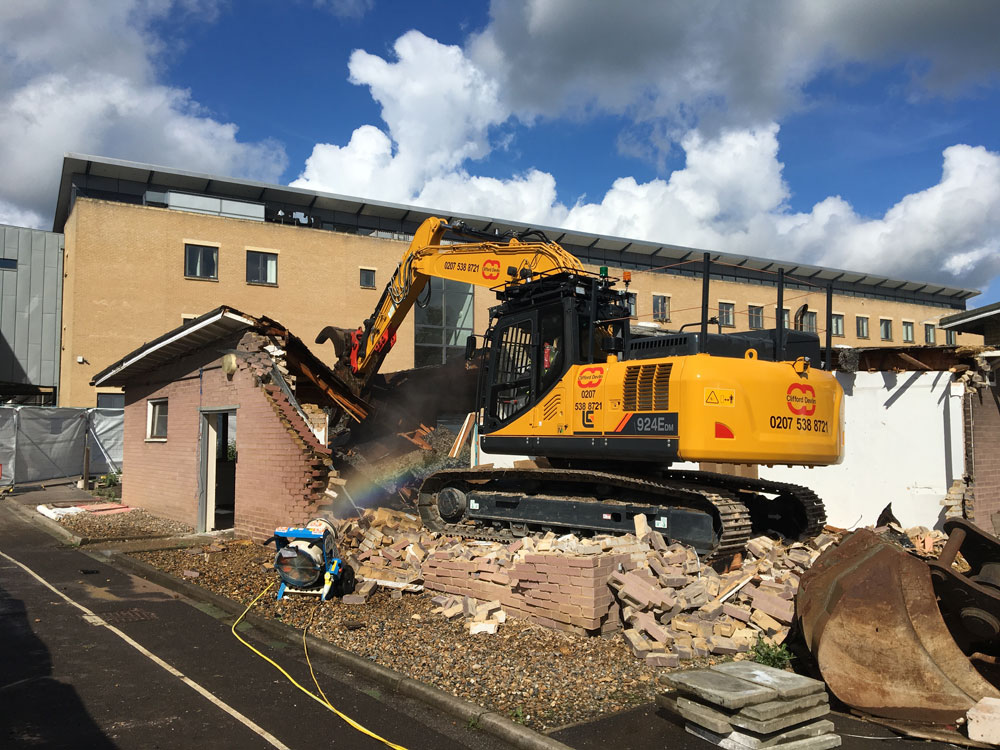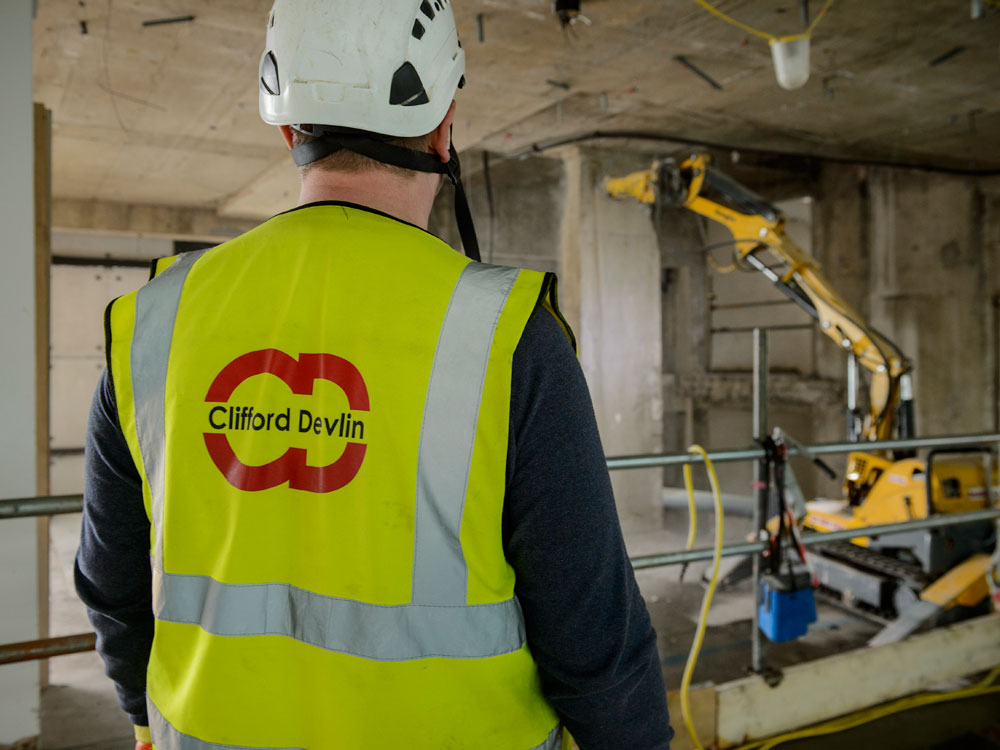 We require our enabling works contractors to be flexible and understanding of the myriad of constraints under which we need to operate, especially in a mainly residential area of London. The Clifford Devlin project team were able and willing to devise creative and innovative solutions to address two key issues – reducing risks of working at height and minimising noise pollution. Their endeavours enabled us to deliver a solution that dramatically reduced the impact on our staff's and surrounding communities Health, Safety and Environment, in this extremely challenging location.
Thomas Cleary, Project Manager HS2, Costain-Skanska JV