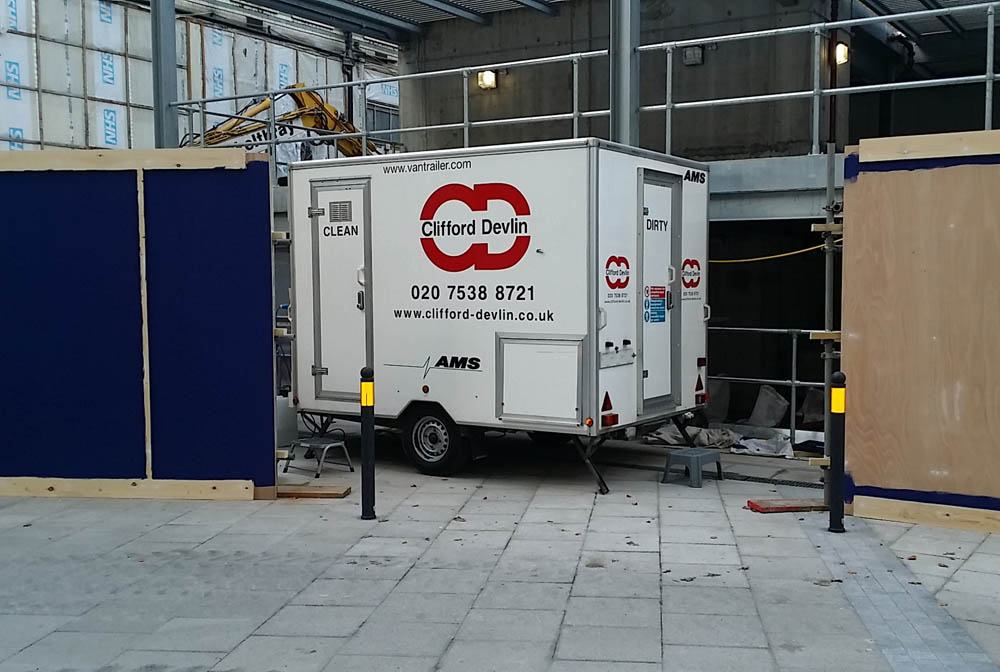 Expertise of working in and around clinical environments together with the experience of successfully delivering a previous asbestos project at St Barts were key to the decision to appoint Clifford Devlin to carry out major decontamination of the Hospital's underground ducts.
Following a competitive tender, London-based asbestos removal contractor Clifford Devlin were appointed by Barts Health NHS Trust to safely remove asbestos containing materials to facilitate the installation of a new combined heat and power (CHP) plant which will provide more environmentally sustainable services to the hospital in Central London. The work is part of Phase 3 of the 10-year, £1bn PFI scheme which involves a combination of retention, refurbishment and new-build at both Bart's and the Royal London Hospitals.
The decision to appoint Clifford Devlin was based in large part on its previous track record of delivering asbestos works in healthcare environments and, in particular, a £900k project in 2014 at St Barts Hospital.
Significant asbestos has been found in the redundant heritage plant, equipment and pipework located in the underground ducts which will need to be decontaminated or removed under fully controlled conditions before the new CHP system and its infrastructure can be installed. Clifford Devlin are deploying a workforce of sixteen trained operatives to carry out the £600k project which is expected to take 12-14 weeks.
"This is a very challenging project due to the age and complexity of the infrastructure involved but also the fact that most of it is located in confined spaces," said Clifford Devin's Managing Director, Tim Clifford, "We have devised robust measures to protect the health and safety of operatives and other contractors working in the vicinity."