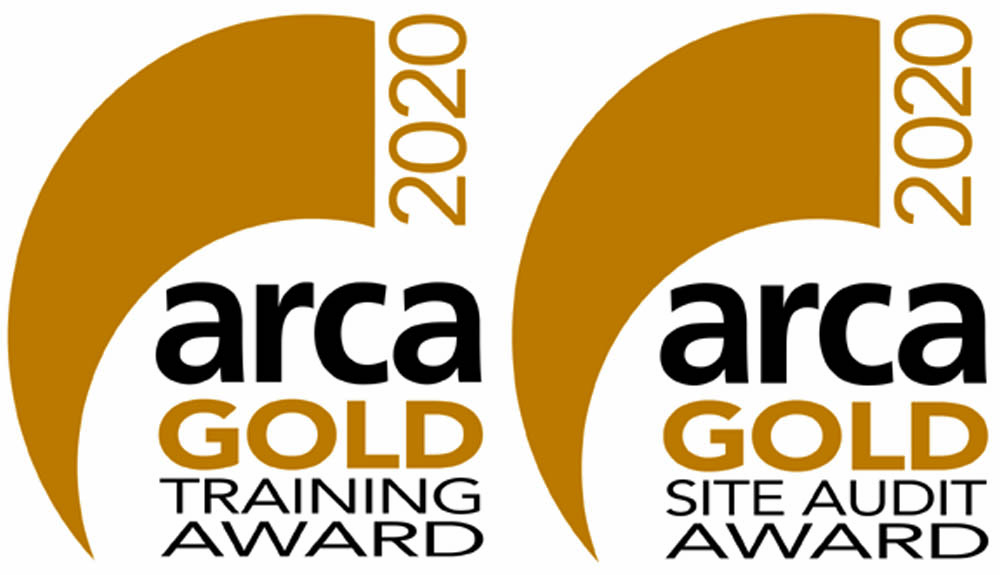 London-based asbestos removal contractor, Clifford Devlin, has been presented with Gold Awards for worker competence and technical ability by the industry trade body the Asbestos Removal Contractors Association (ARCA).
This is the company's twelfth consecutive Gold Award for training and its third consecutive for site audits which provides independent endorsement of the quality and reliability of its asbestos services says Managing Director, Tim Clifford:
"Our ability to continuously achieve ARCA's gold standard demonstrates the consistently high quality of our asbestos removal work. This is testament to our continued investment in training and management systems as well as the hard work and diligence of our management team and operational workforce."
Clifford Devlin was one of only 11 licenced contractors to achieve gold in both training and site audits in 2020. Nineteen of the company's staff, who attended Operative or Supervisor Training Needs Analysis (TNA) courses at ARCA's training facility in Raleigh, Essex in 2020, scored an average 93.2% to achieve the top award.
The ARCA Site Audit Gold Award acknowledges Clifford Devlin's consistently high performance on-site. Under the Association's membership audit scheme, contractors undertake three 'unannounced' site audits every membership year. These audits need to be passed satisfactorily for the company to maintain membership. For the Gold Site Audit Award, asbestos removal contractor members need to achieve Grades A-C, with an average of at least a Grade B, in 6 consecutive membership audits.
Geoff Silver, the Association's Membership Compliance Manager for ARCA commented:
"The site audit award is evidence that high standards and good practice is maintained over a lengthy period of time and over various removal jobs. Also, ARCA's audits are unannounced, so the contractors have no idea that an auditor is coming on site to review their performance, so giving a more realistic view of a contractor's usual performance. Congratulations to all the winners. Gaining this award illustrates the quality of all the team members both in the office and on-site."
The Asbestos Removal Contractors' Association is celebrating its 40th Anniversary in 2020. The leading organisation which represents the asbestos removal sector provides guidance and advice, as well as taking up numerous initiatives to help move the industry forward, promoting professionalism and high standards. Membership has grown considerably from the original four founder members. The trade body now has over 260 members throughout the UK and the Republic of Ireland.
Clifford Devlin's commitment to training and the professional development of its operatives was also recognised at the 2020 National Demolition Awards where we were presented with the  'Training Excellence' Award which, is sponsored by the National Demolition Training Group (NDTG).