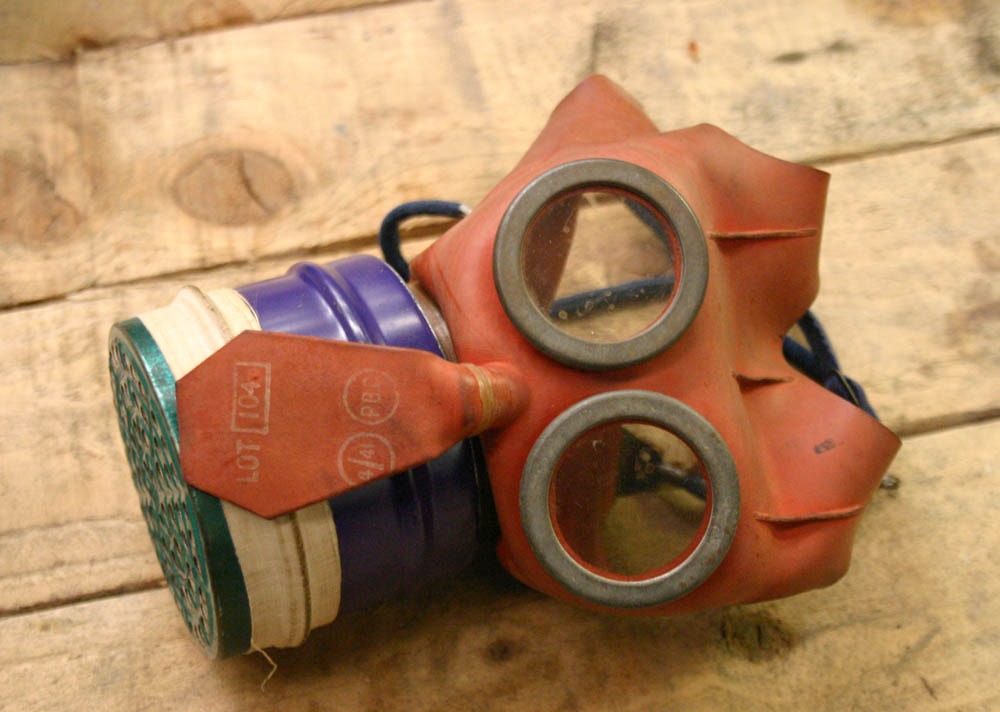 The first undertaking for Clifford Devlin's new purpose-built asbestos servicing unit in Bow will be to decontaminate several gas masks that date back to World War II.
The masks are the property of the Gunnersbury Park Museum, the local history museum for the West London Boroughs of Ealing and Hounslow and former home of the Rothschild Family. The Museum and the Gunnersbury Estate in which it is housed is managed by John Laing Integrated Services on behalf of the London Borough of Hounslow.
For ninety years the Museum has established an extensive collection of objects, paintings and photographs which reflect life in local community from prehistory to the present day as well as artefacts left by the Rothschild's.
A spokesperson for John Laing said, "As with most of the museums exhibits, the masks were donated by local residents. We are keen to put them on display but want to ensure they are safe should they be handled by the public and prevent any asbestos fibres contained in the masks filter from being released."
The new facility, which opened in April 2009, is a designated asbestos decontamination unit which has been built to enable equipment and clothing used in asbestos removal to be serviced and cleaned in controlled conditions. The airtight structure is located on the asbestos management firm's premises in East London and contains an air extraction/filtration system to prevent fibres escaping its confines.
Asbestos is a naturally occurring fibrous substance which has resistant properties and was widely used in building materials and other applications before its use was banned in 1999. Inhalation of its fibres can cause Mesothelioma, lung cancer, fibrosis and other potentially fatal diseases. According to the Health & Safety Executive (HSE) asbestos is the greatest single cause of work-related deaths in the UK and currently accounts for over 3000 workplace-related fatalities each year.
Everyone in Great Britain was issued with a gas mask during the 2nd World War. In 1939, 38 million alone were distributed in cardboard boxes to protect citizens against gas attack. Mustard gas had been used extensively in the 1st World War but twenty years later the threat did not materialise and the masks were never needed.
The masks were made from rubber fixed to a glass visor and a filter through which the wearer breathed. This contained asbestos fibres which were not considered a health hazard at the time. Several types and sizes of mask were manufactured including a child's mask and one for infants complete with a harness for the mother. These are expected to be on display at the Gunnersbury Park Museum in June 2009.
Clifford Devlin has provided asbestos management services for over 25 years. The firm can arrange for surveys to be carried out to identify the presence of asbestos containing material. The company is licensed by the HSE to remove and dispose of asbestos and is a corporate member of the Asbestos Removal Contractors Association. Consultancy in asbestos management is also provided and can include the preparation of a management plan, ongoing monitoring, awareness training and expert witness services.
For more information about Clifford Devlin asbestos services contact asbestos@clifford-devlin.co.uk.
For information about Gunnersbury Park Museum contact Michelle Morley on 0845 456 2810.