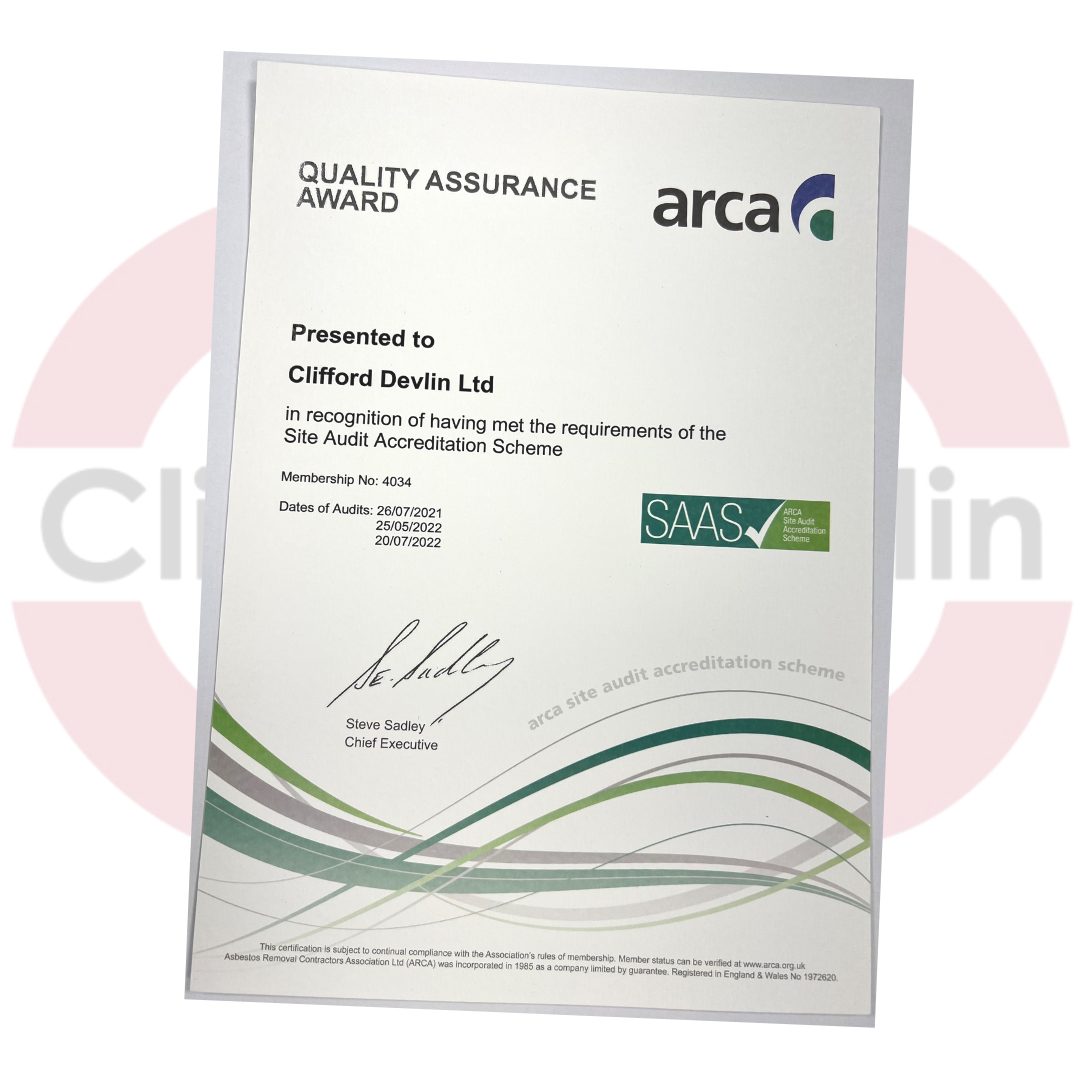 Clifford Devlin is pleased to announce our Quality Assurance Award from ARCA after successfully meeting the requirements of SAAS (Site Audit Accreditation Scheme).

Site Audit Accreditation Scheme (SAAS) requires three satisfactory unannounced site audits every year to maintain membership. These site audits are carried out on notified licensable work and are unannounced, meaning contractors have no prior notice of when or where an audit will take place.

ARCA's site audit scheme is widely acknowledged within the licensed asbestos industry as promoting good practices.

Well done to the asbestos division, keep up the great work!