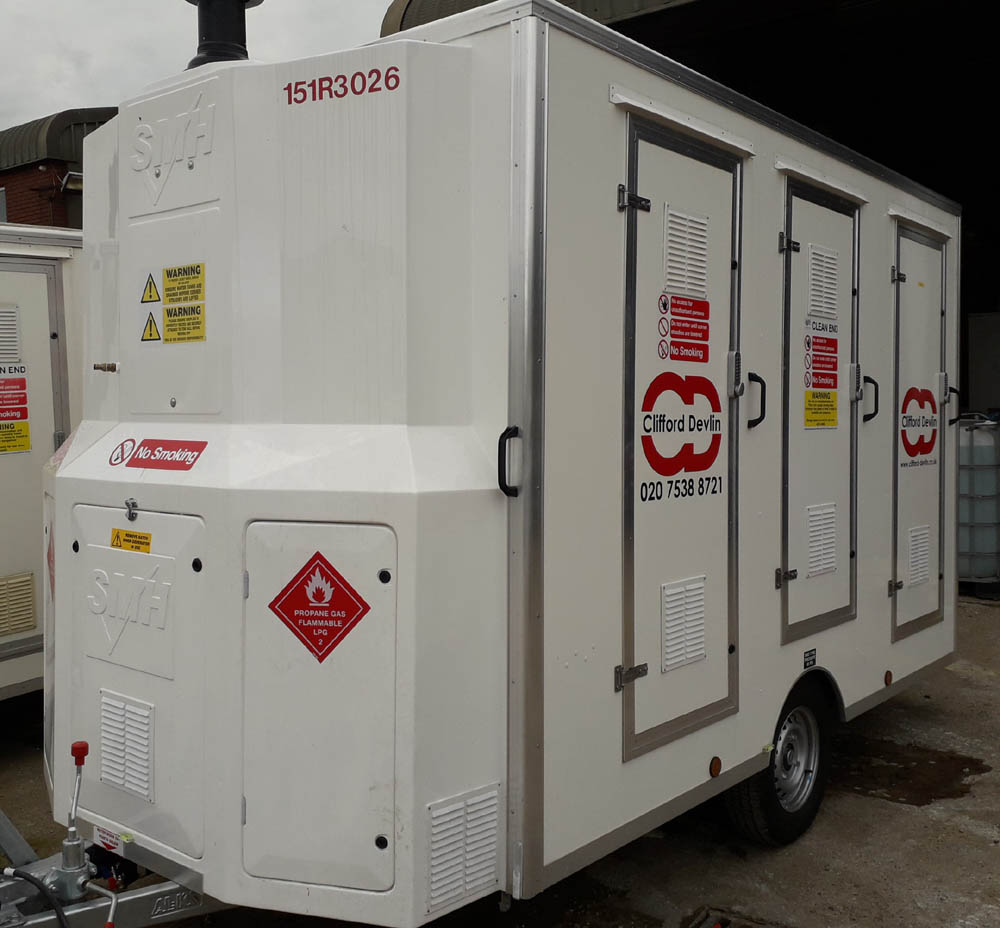 Clifford Devlin's Asbestos Division has taken ownership of a new state-of-the-art decontamination unit (DCU) which contains an internal welfare area. The DCU is a customised vehicle which is used to enable asbestos operatives to decontaminate after shifts and contains a shower and changing facilities. To maintain the integrity of the decontamination process operatives enter via a "clean" end and exit via a separate "dirty" end and in reverse when returning from removal work.
The new DCU now includes a small welfare area which contains a toilet, hot/cold water and cooking facilities and lockers with sockets to charge items like phones or batteries. The CDM (Construction Design and Management) Regulations require contractors to provide field and site operatives with welfare facilities to be used on-site. The 2015 revision to the Regulations placed much greater emphasis on the provision of welfare on construction sites – specifically access to clean drinking water, washing facilities, hot water, toilets and a suitable place for rest, having meals and storing/changing clothes.
"Where possible we will share welfare, set-up by a Principal Contractor, made available by the client or possibly suitable facilities identified locally," says Clifford Devlin's Health & Safety Manager Ian O'Connor, "However on smaller jobs or where we are removing asbestos from residential or more remote locations, suitable facilities may not be readily available. The new DCU with integrated welfare area eliminates the need for sharing or setting-up our own standalone facilities, thereby making our asbestos removal service more nimble and cost effective."
The new DCU will also help provide an additional level of safety during the COVID-19 pandemic explains Ian:
"By providing our operatives with their own facilities, the integrated vehicles will help reduce the burden on Principal Contractors (PCs) who need to comply with the additional restrictions for numbers of persons allowed in welfare areas at a time, as well as social distancing guidelines".
All Clifford Devlin's DCUs will be converted to the new type as part of a rolling programme of upgrades.