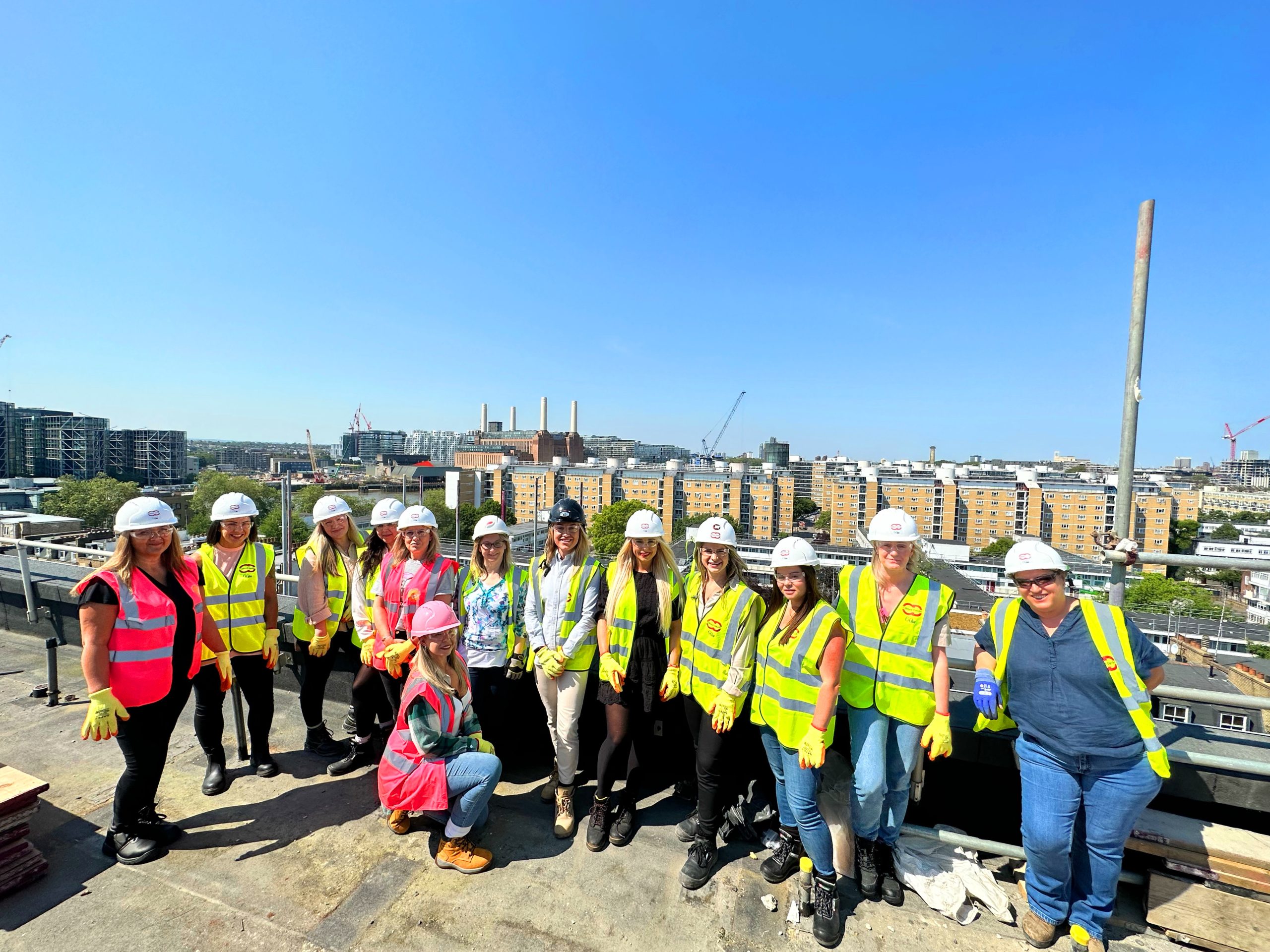 Clifford Devlin hosted a Women in Construction event at one of their Demolition and Asbestos Removal projects in London.
Misconceptions about gender-specific roles are gradually diminishing with a growing number of women choosing a career in construction and Clifford Devlin wanted to show just how many wonderful women they work alongside daily.
Historically, Construction has been a heavily male Dominated industry but at Clifford Devlin, we have always believed that a more diverse team, ensures that we are more inclusive and sets us apart from of our competitors.
We have had a female member of our board for at least the last 30 years and at the end of 2022, nearly 20% of our directly employed staff were women.
Clifford Devlin  are a family owned business who have been around for over 60 years. We started with transport and turned to Demolition joining the NFDC in the early 1970's. We added asbestos removal into our portfolio in the 90's and have included construction projects in the last 15 years.
After some introductions and networking, Clifford Devlin took the group on a site tour to see the demolition works. The demolition on show was the mechanical separation of link structure situated between a refurbished accommodation block and an amenities building including a swimming pool and spa complex. Clifford Devlin have worked closely with the Project engineering team on the temporary and permanent solutions, to devise a methodology to demolish the building without negatively impacting the structural integrity of the remaining structures and limiting our noise, dust and vibration impacts on the occupied premises, safety being the primary focus at all times. Our HSQE director also explained that apart from the safety risks within the operation, we also consider health and the environment.
Everyone invited plays a vital part within our operations. Thank you to Galliford Try, Empire Asbestos, PHD Access, Windsor Waste Management Ltd and Demolition Hub for joining us.
Rebecca Redmond, Social Value Lead explained ''It was a great and informative day for all of those who attended. There was a lot of networking and it was great to form new connections. We felt that it was important to show the group exactly what we do on site as most of the women present are office based and don't get to see what goes on. We are already planning our next event!"