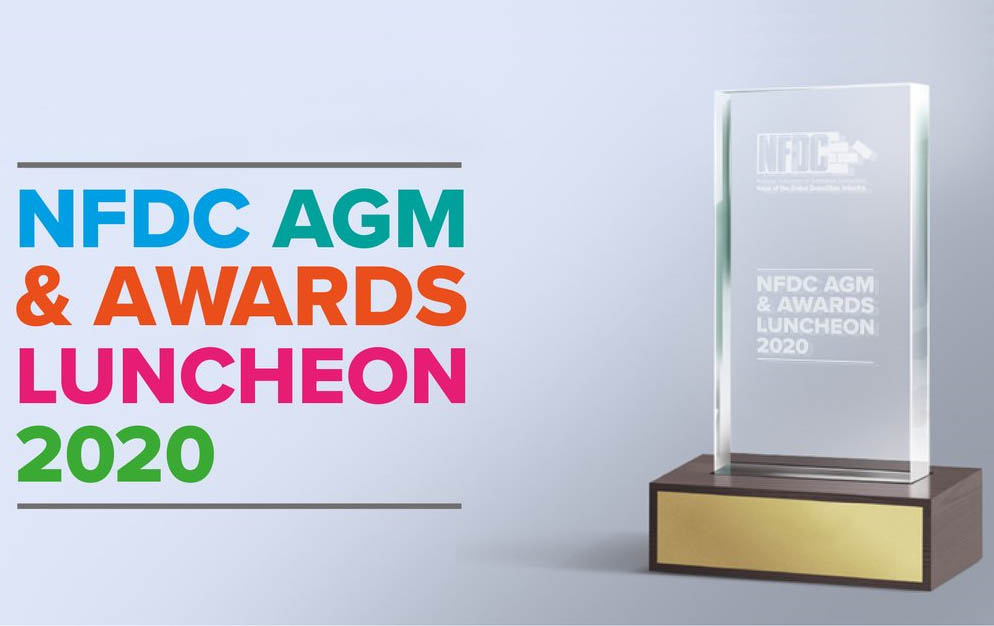 Clifford Devlin's commitment to the training and professional development of its operatives has been recognised at the 2020 National Demolition Awards. The London-based contractor was selected in the Training Excellence category of the annual awards organised by the industry's trade body the National Federation of Demolition Contractors (NFDC).
The 'Training Excellence' Award which, is sponsored by the National Demolition Training Group (NDTG), is a new category for 2020 in recognition of the Federation's policy to address the skills shortage, up-skill the workforce to raise competence and professional standards, provide fair and equal opportunities for the demolition workforce to progress their careers and safeguard the health and safety of the workforce.
Clifford Devlin's HSQE Department manages the company's staff competency and they have developed a structured system for managing employees' continued professional Development (CPD) which is based on regular training needs analysis (TNA) and maintaining a healthy balance between knowledge and experience. The company places emphasis on trade competency schemes, for example utilising the NDTG to deliver training for its demolition operatives, supervisors and sub-contractors in 2019 – identifying key areas to develop and using targeted courses to enhance their demolition-specific CSCS grades.
This ongoing process is exemplified by the development of Clifford Devlin's Demolition Project Manager for HS2, Sebastian Kiszkis, explains Ian O'Connor, Group HSQE Manager:
"Sebastian joined Clifford Devlin as a demolition labourer in 2007 and immediately showed us that he had the drive and determination to better himself and fulfil his wish to base his family in the UK permanently," he says, "We have supported him on this path assisting him to develop from Operative to Top Man, Supervisor and eventually gaining his Black CCDO Project Managers card in October 2017."
Other key initiatives implemented by Clifford Devlin in the last 12 months include the introduction of annual diversity awareness for all staff as well as a focus on mental health. Statistics reveal that male construction workers are three times more likely to commit suicide than the average UK male.
To address the issue a member of Ian's team, Phil Rose, was enrolled on a two-day the course organised by Mental Health First Aid England (MHFA) to become the company's inaugural Mental Health First Aider – giving the staff a 'go-to' person with whom that can discuss any non-work related issues they may be experiencing.
Ian believes the systematic approach to health, quality and environmental management (the company's integrated system is certificated against OHSAS 18001, ISO 14001 and ISO 9001) enables feedback from a variety of sources to be evaluated to identify trends and inform the training process: "Where we identify a perceived risk our HSQE team will discuss the issue with Manages and Supervisors to establish if new training or instruction would help manage the risk," continues Ian.
As an example, the company regularly uses reciprocating saws and breakers which create high levels of exposure to vibration. In the absence of an industry-specific training course, Ian's team developed its own in-house session which has now become part of its mandatory training and is delivered at regular intervals to operational teams throughout the business.
The awards were to be announced at a ceremony at the Royal Lancaster Hotel in Central London on 27th March but have had to be postponed due to the Covid-19 epidemic.