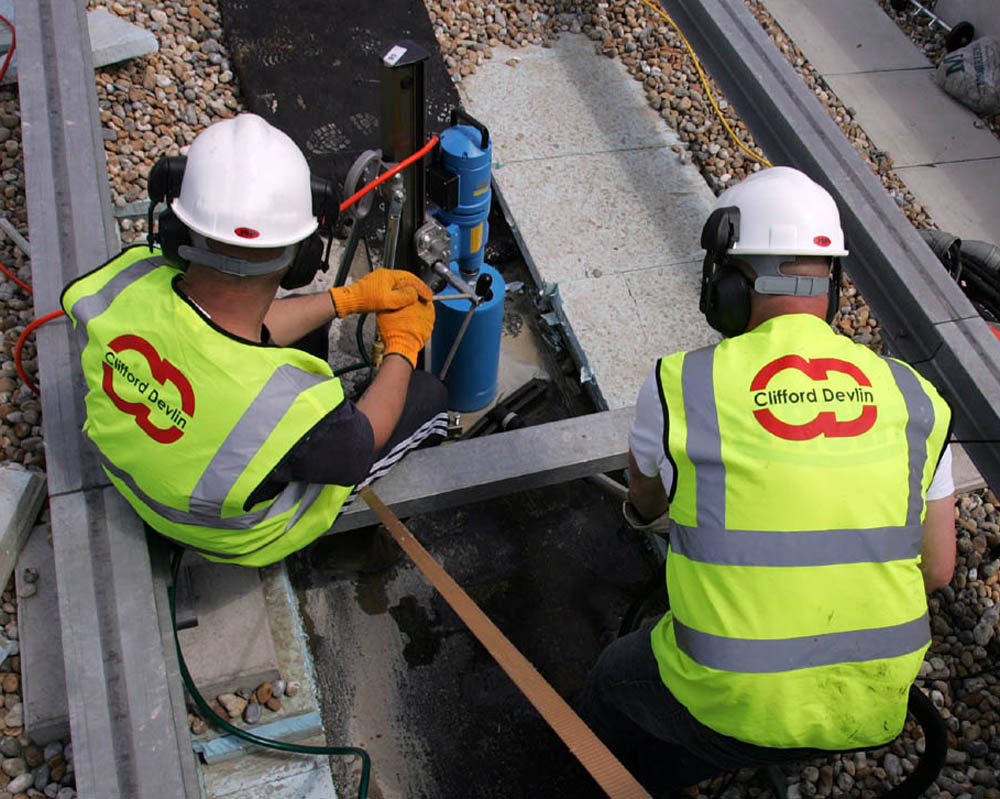 Demolition contractor, Clifford Devlin, has established a new Division for drilling and sawing to supplement its portfolio of specialist services in inner-city demolition.
The company is now be able to offer diamond drilling, wire, track and floor sawing directly as part of integrated project packages.
The new Division will be headed-up by Richard Simpson who joins Clifford Devlin after spending four years as a Senior Contracts Manager at Keltbray. Richard brings a wealth of all-round experience from over 30 years working on private and public sector construction projects in a variety of capacities from surveying to technical design, project and contract management, inspection, tendering, quality assurance, recruitment and procurement.
"The environmental benefits and flexibility of these techniques mean that many of our inner-city demolition projects involve drilling and sawing at some stage so it made sense for us to develop these capabilities in-house," commented Clifford Devlin's Managing Director, Tim Clifford, "We will now have more control of the various phases of the demolition process and be able pass on the cost savings to our customers."
Diamond drilling and saw cutting are precision techniques used to create openings and cut flat surfaces in concrete and other similar structures. They provide a flexible, efficient and cost effective alternative to more traditional methods.
Another key benefit of these methods is that they produce low noise, vibration and dust emissions and are therefore frequently used in urban locations where environmental considerations are paramount.
Clifford Devlin specialises in delivering logistically difficult, complex, city-centre projects which present challenges that arise from confined space and the proximity of sensitive receptors (e.g. residential property, offices, retail outlets).
As well as integrating drilling and sawing into its portfolio of demolition capabilities Clifford Devlin is keen to offer these specialist skills as a standalone service to demolition contractors or as part of refurbishment projects.