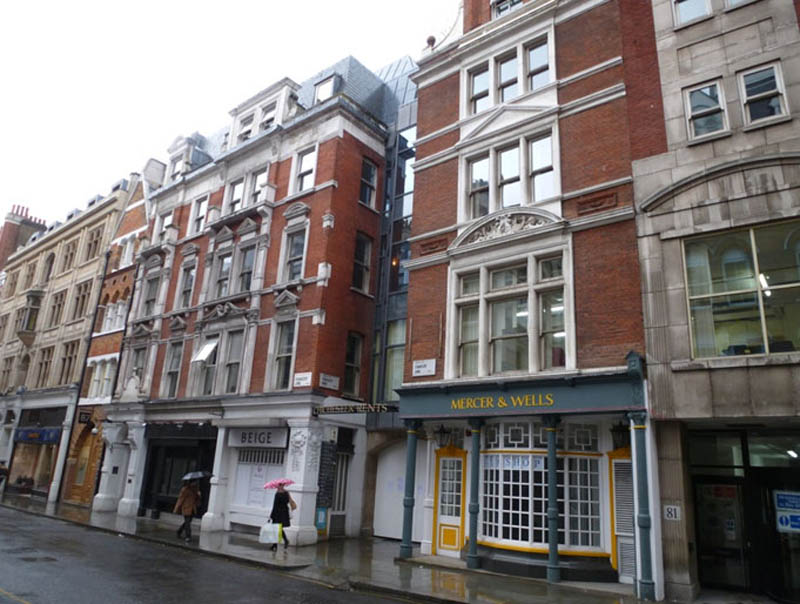 Clifford Devlin has been appointed by the Chorus Group to deliver a major demolition package in London's West End.
The London-based demolition contractor will be responsible for providing the enabling works for the re-development of a six-storey, mixed-use property in Chancery Lane.
The £490k project, which commenced March 2014, will involve the removal of the building's roof, mansard structures and 5th floor slab; the sequenced removal of suspended floor slabs and staircase at the north west corner of the site; demolition of sections of shear walls; formation of openings in walls and suspended floor slabs; removal of brick cladding to Chichester Rents and windows from all elevations.
Clifford Devlin will be responsible for designing and installing a partial façade retention scheme to preserve a section of the building's exterior which is Grade II listed. Part of the basement will remain occupied throughout the duration of the works by a nightclub (the Karaoke Bar).
The redevelopment will involve the refurbishment and upgrade of the property to current standards improving floor circulation and maximising floor space.
Clifford Devlin has previously worked with the Chorus Group on a number of projects in Central London including Buckingham Gate, Brown Hart Gardens and the Berners Hotel.
Clifford Devlin specialises in carrying out deconstruction and structural alterations to buildings that, because of their age, location or architectural significance, have protected (listed) status. We have developed systems and techniques to preserve the architectural integrity of buildings' internal and external features. This may involve designing and installing façade retention schemes, implementing protective measures during intrusive works and carefully salvaging, storing and reinstating heritage architectural features of the building's fabric.
Recent projects involving listed structures that we have delivered include Somerset House, Crown House and Ironmonger Row.