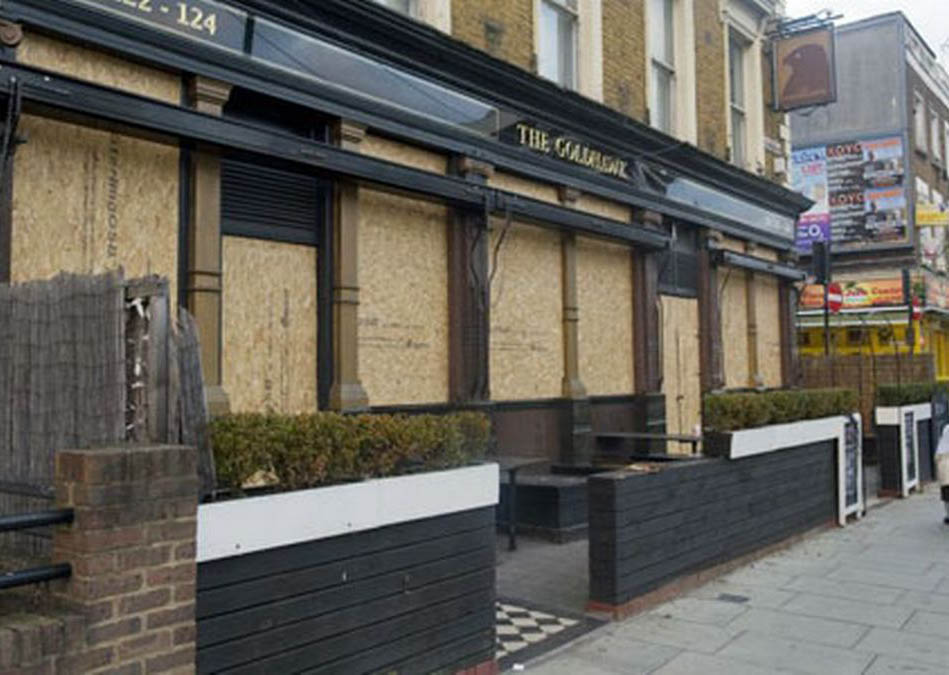 Following a competitive tender Clifford Devlin have been appointed by construction consultants Future54 to carry out the demolition of the Goldhawk public house in Shepherd's Bush.
Clifford Devlin's expertise and experience of façade retention was key to winning the bid. The building's front elevation and short return will be retained for the development of the public house into residential space.
The 14-week, £300k project is due to start in March 2016.
Due to the proximity of shops, residential properties and a busy main road the building will be carefully deconstructed using a combination of hand and machine methods.
Clifford Devlin specialises in providing demolition, soft-strip and structural alterations to buildings that, because of their age, location or architectural significance, have protected (listed) status. The company has developed techniques to preserve the architectural integrity of the building's internal and external features.
Recent projects involving heritage buildings have included: Somerset House, Battersea Power Station (Pump House), Ironmonger Row Baths,  Crown House, Marylebone & Hornsey Town Halls, Newbury Parkway and Atlas House.
The works often require liaison with historical agencies to facilitate progress and archaeological research. We have extensive experience of working closely with English Heritage and the Museum of London Archaeology (MOLA).