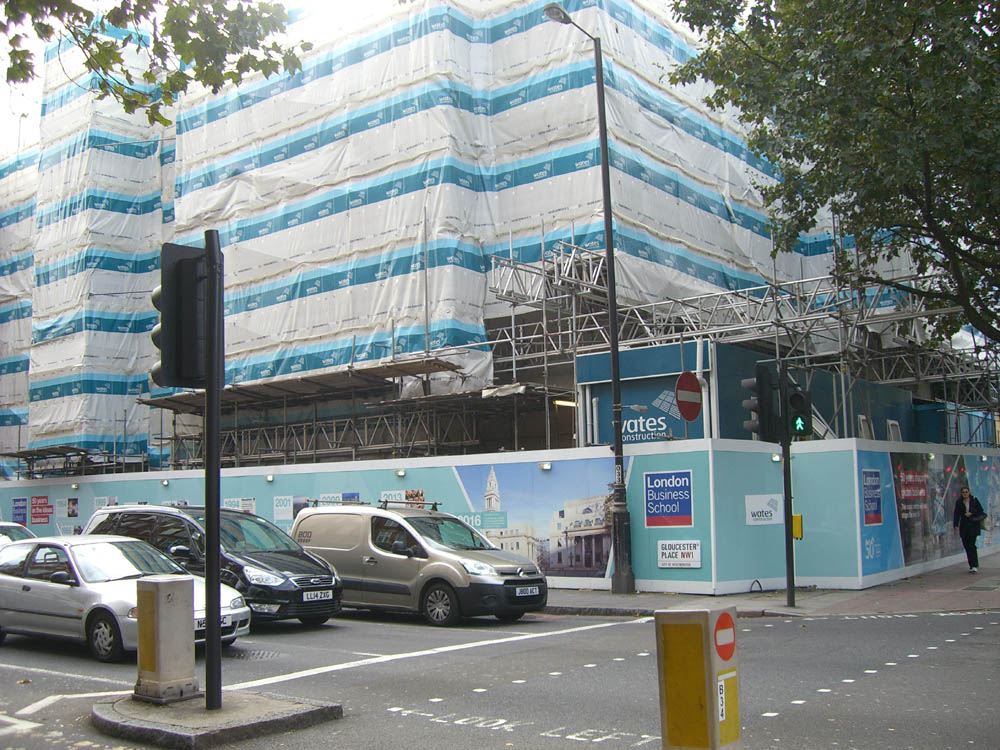 Clifford Devlin is approaching completion of its largest demolition contract. The £4.75 million enabling phase of works at Marylebone Town Hall near Baker Street will conclude in December  2015.
The project for Wates Construction has involved all three of our Divisions: Our demolition team have been responsible for the deconstruction and removal of a three-storey teaching block at the rear of the site which required attendance of our Asbestos Division to remove ACMs which were unexpectedly encountered during the work. The 12-month project has also included a package of structural alterations carried out by our Building Division to re-model the building. Formation of new openings, installation of structural steelwork and concrete slabs have been supplemented with blockwork/brickwork and installation of a new drainage system.
The iconic property is a Grade II listed building and required arrangements to be made to protect a number of heritage features. Vintage flooring and decorative items located close to the works were encased in plywood and corrugated plastic sheeting applied to surfaces.
"Lack of space and its Central London location have also made this project logistically challenging," says Project Manager, Dave Hodgkins, "The confined site has so little space for storing materials that we have had to implement a just-in-time delivery schedule throughout the project's duration".
This has been exacerbated by the fact that the site is in one of London's busiest intersections (Baker Street) requiring carefully planned transport management to schedule precise vehicle movements in and out of the site.
Clifford Devlin specialises in enabling and refurbishing properties that due to their age, location or architectural significance, have protected (listed) status. We understand the importance of preserving the architectural integrity of the buildings' internal and external features and have experience of liaising with third parties such as English Heritage and archaeologists that invariably work alongside.
In the last three years we have carried out works in several historical and/or protected properties including: Somerset House (Grade 1), St Pancras Baths, Ironmonger Row Baths, Hornsey Town Hall, Crown House, Newbury Parkway (High Street elevations), Atlas House, Foregate Street in Chester (all Grade II).