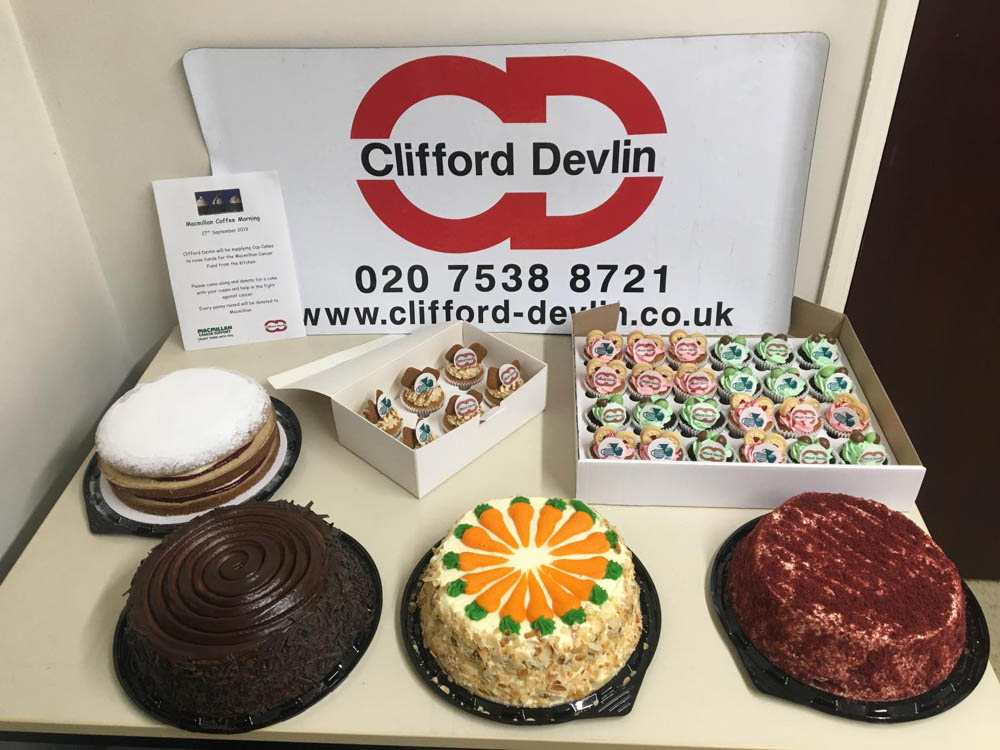 On Friday 27th September we jointly organised a Coffee Morning for Macmillan Cancer Support with Costain-Skanska Joint Venture (CSJV) at the HS2 site in London.
Over fifty people attended and £355 was raised at the event from sales of special cakes bearing the Macmillan and Clifford Devlin logos prepared by one of our staff. That figure was matched by Clifford Devlin to more than £700.
Originally the coffee morning was arranged to take place at our Head Office in London. However, through our work at HS2 the contractor CSJV got involved and agreed to host the gathering at the site near Euston Station.
"Arranging this event to raise money for a cancer charity held particular resonance for us," commented Clifford Devlin's Head of Admin, Siobhan Clifford, "One of our former employees died at a relatively young age from cancer earlier this year so the event was a way in which we could honour his memory while raising funds for a great cause."
The annual Coffee Morning is now a well-established method for fundraising in the UK. The first ever Macmillan Coffee Morning occurred in 1990. Since then the regular event has raised over £200 million for Macmillan services with over £26 million raised last year alone.
Macmillan Cancer Support is one of the UK's largest charities and provides specialist health care, information and financial support to people affected by cancer. It also looks at the social, emotional and practical impact cancer can have, and campaigns for better cancer care. Macmillan Cancer Support's goal is to reach and improve the lives of everyone living with cancer in the UK.