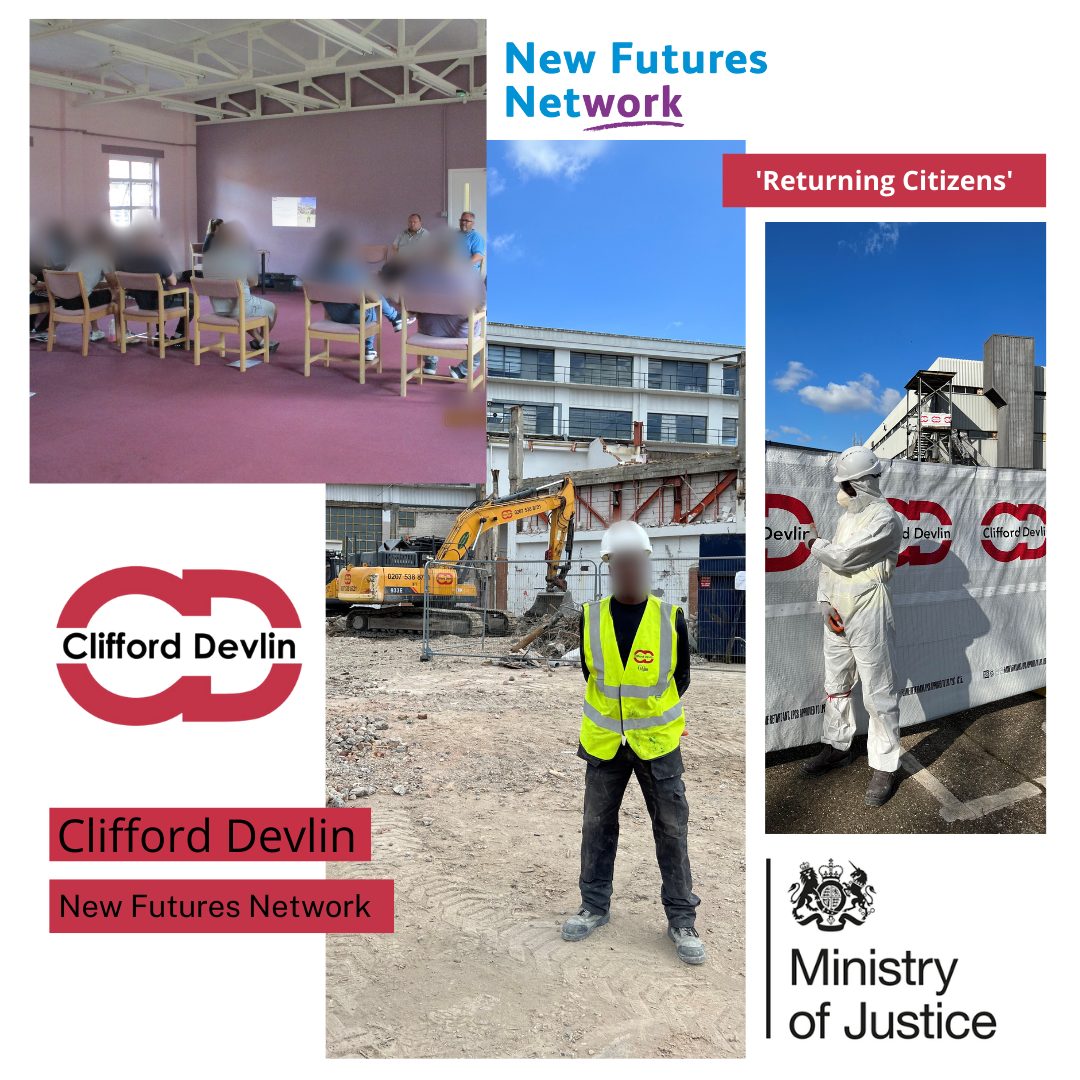 Clifford Devlin has been working alongside New Futures Network to provide job opportunities to 'returning citizens' in local prisons.
Our main goal is to work with the prison to ensure that they understand what employers require so offenders have the right skills and links to job opportunities on release. Clifford Devlin is closing the gap on skills shortages in the construction industry by reinforcing the importance of having skilled construction workers and is pushing for more training in prisons to ensure that ex-offenders leave prison ready for a construction site. Clifford Devlin believes that we must work closely with the MOJ to close the gap between skilled workers. The Government has committed to investing £200 million per year by 2023 on reducing reoffending, including in prison leaver employment schemes.
Alison Renville, New Futures Network, said: "Clifford Devlin has been exceptional in their drive and commitment to reduce re-offending through giving employment opportunities to people released from custody. Clifford Devlin's belief in Social Justice is evident in all that they have done to support people into the workplace, giving people that vital second chance to live a better life. I am truly grateful to Rebecca and the team for their time, energy and belief in rehabilitation".
Did you know that only 26.5% of ex-prisoners enter employment after being released from prison? Providing work opportunities to returning citizens before release gives them a purpose to get up in the morning and begin a new chapter in their lives.
We are currently employing returning citizens from local prisons. They turn up on time and work hard, that is all we ask for! We work in partnership with Number 8 to ensure the smooth recruitment process before release.
One of our new colleagues whom we recruited said: ''Since early March when I start working with Clifford Devlin my life has changed for the good''.
After our success stories, we are even more motivated to continue the work that we do with prisons in order to give people a second chance because everyone deserves that second chance.