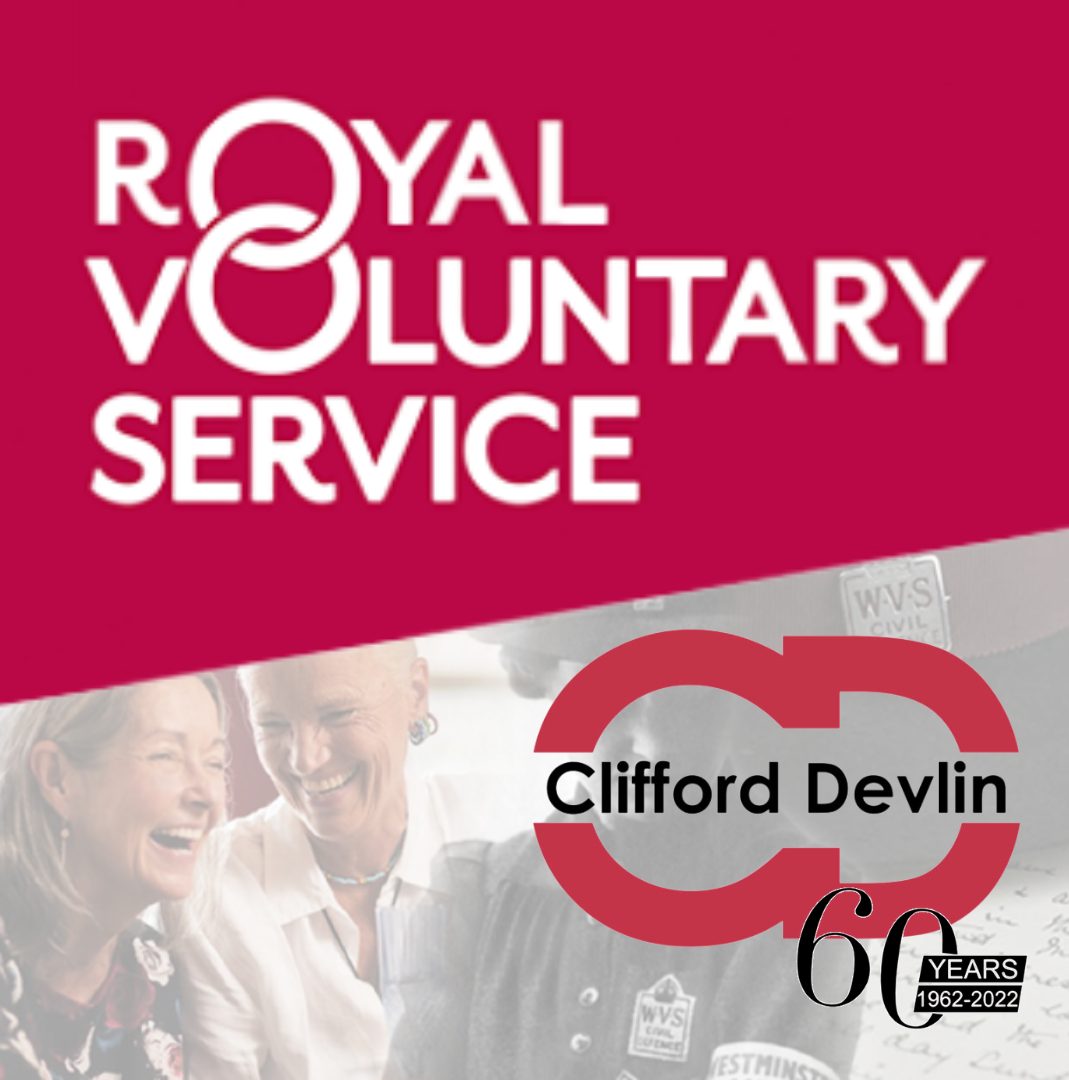 Clifford Devlin have started their journey with the Royal Voluntary Service – the country's largest and most established volunteering organisation.
Our new initiative will drive the companies value and beliefs through our employees and we support and actively encourage them to join the service.
Our employees help the most vulnerable in our community by providing vital support when people need it most. In turn, we will be getting to know the community and making a positive social impact. The Royal Voluntary Service ensure that people are placed in a role that they feel happy and comfortable in, therefore our employees enjoy their role.
Our Social Value Lead, Rebecca Redmond explains ''I am really proud of my colleagues at Clifford Devlin who have stepped up and joined the volunteering service. I really enjoy volunteering and giving back to the community and I'm sure I speak on behalf of my colleagues too. Whatever you can do to give back to the community, DO IT! Just the smallest of things can make a huge difference''.
We all have something to offer and Clifford Devlin's involvement with Royal Voluntary Service is yet another initiative we are proud to be part of.
"Life's most persistent and urgent question is, what are you doing for others?" – Martin Luther King, Jr.