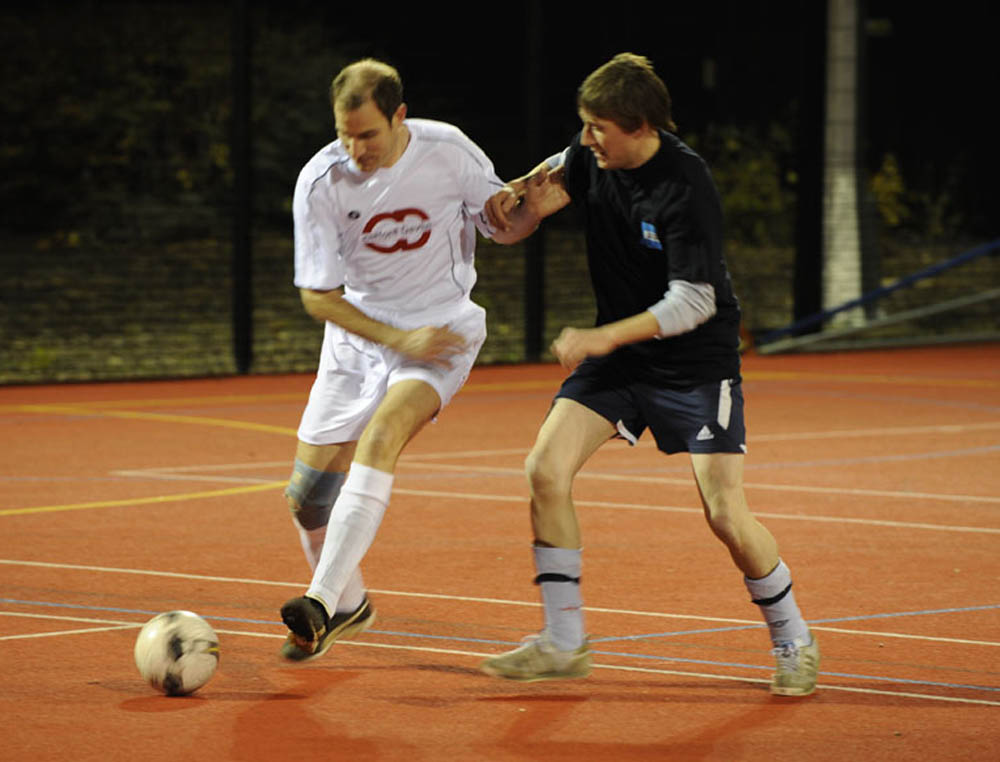 Shirts emblazoned with the Clifford Devlin logo got plenty of exposure at a 5-a-side tournament organised by the Costain Group in November.
We sponsored the 'Vanwall Vandalls', a team representing Costain's Vanwall Business Park in Maidenhead which made it through to the semi-finals on a freezing night at the Madjeski Academy in Reading.
Fourteen teams from across the Costain organisation and including some of its supply chain partners entered the tournament which was eventually won by the Wolvercote Wanderers.
"Despite the arctic conditions, the event was a great success," commented Manish Tailor,
Supply Chain Manager at Costain and captain of the Vanwall Vandals, "We raised £1400 for the Royal Marsden Hospital Cancer Appeal and the informal environment provided an excellent opportunity to network with colleagues and partners alike."
Clifford Devlin has carried out many high profile demolition projects for Costain including 227-231 Tottenham Court Road, Northumberland House and more recently the regeneration of the Parkway district of Newbury Town Centre.