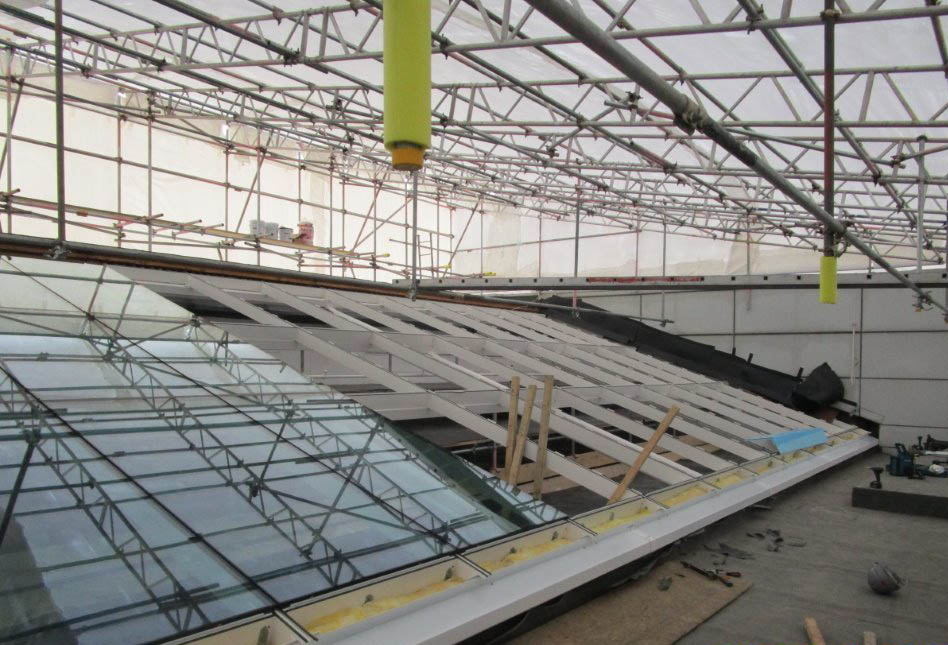 Our Building Division's reputation for logistically challenging works continues with a project to replace atrium glazing at the Headquarters of a major pharma brand in the Home Counties. The £385k project which started in September 2015 is expected to take 15 weeks to complete.
Enabling works have involved installing a crash deck and protective fittings for internal, fixtures. Hoardings have been erected to levels three and four of the building which is remaining operational throughout.
Internal and external scaffolding will provide access to the atrium complex where specialist operatives will carefully remove and replace the glazed panels which provide natural light to the building's stairwell and internal corridors.