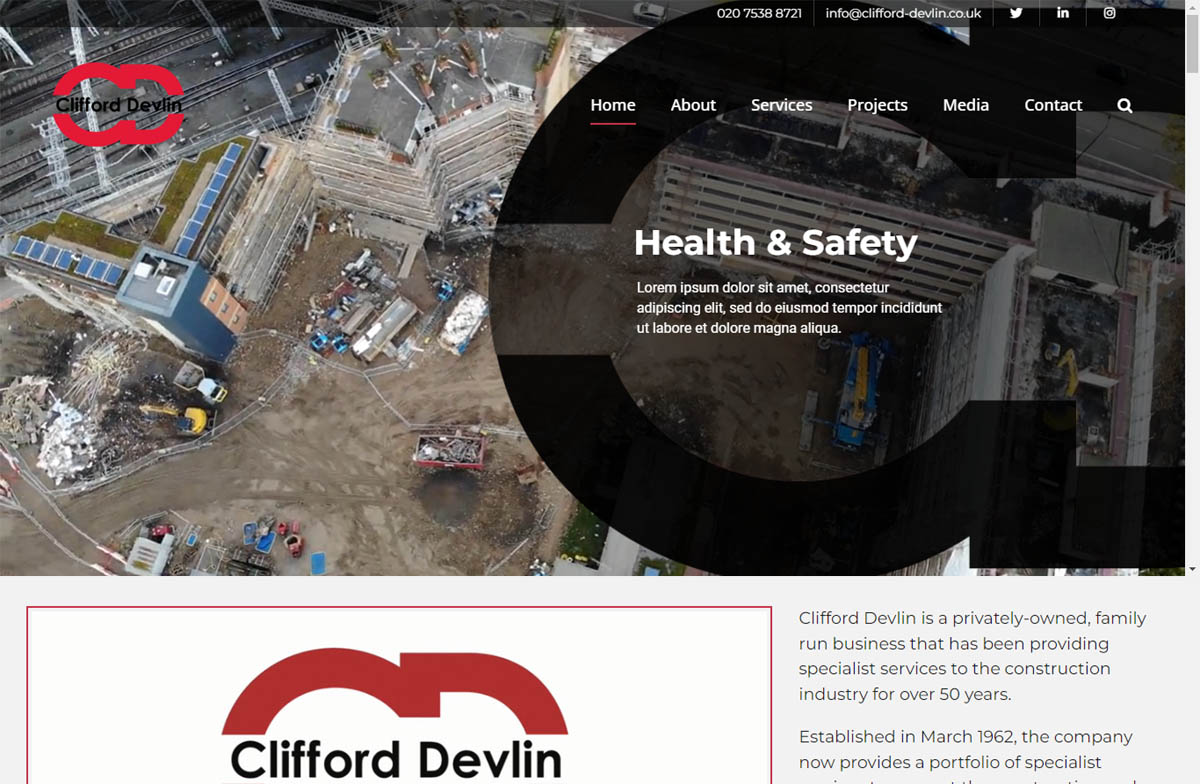 We are excited to announce the launch of our new revamped website. It has been carefully redesigned to be more interactive and navigable while easier for us to update and therefore keep it current with new developments from the company.
We worked closely with construction marketing consultancy, Handmade Marketing, to focus the redevelopment on increasing the user experience for visitors and, for the first time, the site is fully Web 3.0 compliant i.e. compatible with mobile phones and other hand-held devices.
The new layout and organisation means it is now easier than ever to find the content you are looking for. The site has a section dedicated to the latest contracts/projects we are working on and a library of case studies which can be filtered by discipline.
Our news library can also be filtered by topic enabling visitors to locate the information they need, swiftly.
The site also features a 2-minute video which introduces those not familiar with Clifford Devlin to the company's history, key attributes and achievements and what differentiates us from our competitors.