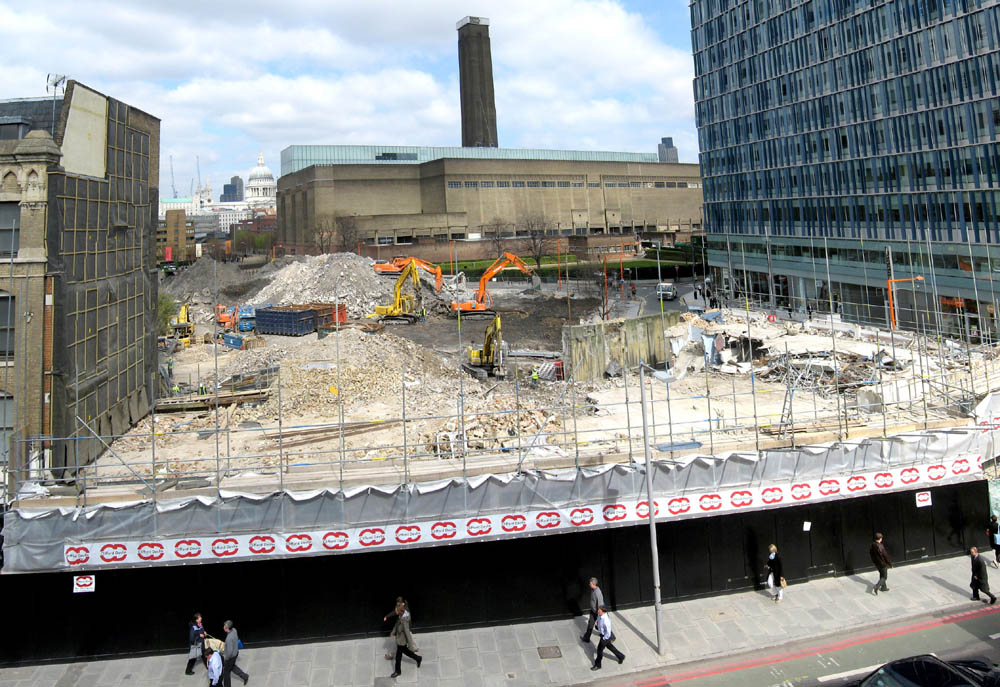 Clifford Devlin will be carrying out specialist excavation work as part of the demolition project on London's South Bank at the request of the Museum of London Archaeology Service (MOLAS). Nine trenches will be excavated beneath the site in Southwark Street to allow archaeologists to inspect the land which has been designated an 'Archaeological Priority Zone' by the local authority.
Previous archaeological work in the vicinity indicates that the site has high potential for the discovery of in-situ prehistoric remains, Bronze Age timber structures, and medieval remains from the period when the site was characterised by water meadows or pastures.
The project which takes place behind the Tate Modern art gallery on the South Bank of the Thames is part of a redevelopment by property developers Native Land. The low rise warehouse units in Sumner Street and three 6-storey buildings on Southwark Street will replaced by 370 apartments in four towers as well as a low-rise block with retail units on the ground floor.
The demolition phase will initially involve the removal of asbestos pipe lagging and insulation, the erection of buttressing to support party and basement walls. Dismantling of the structures will be carried out on a top-down floor-by-floor basis.
Work on the £750k programme commenced in January 2008 and is due to be completed in May.