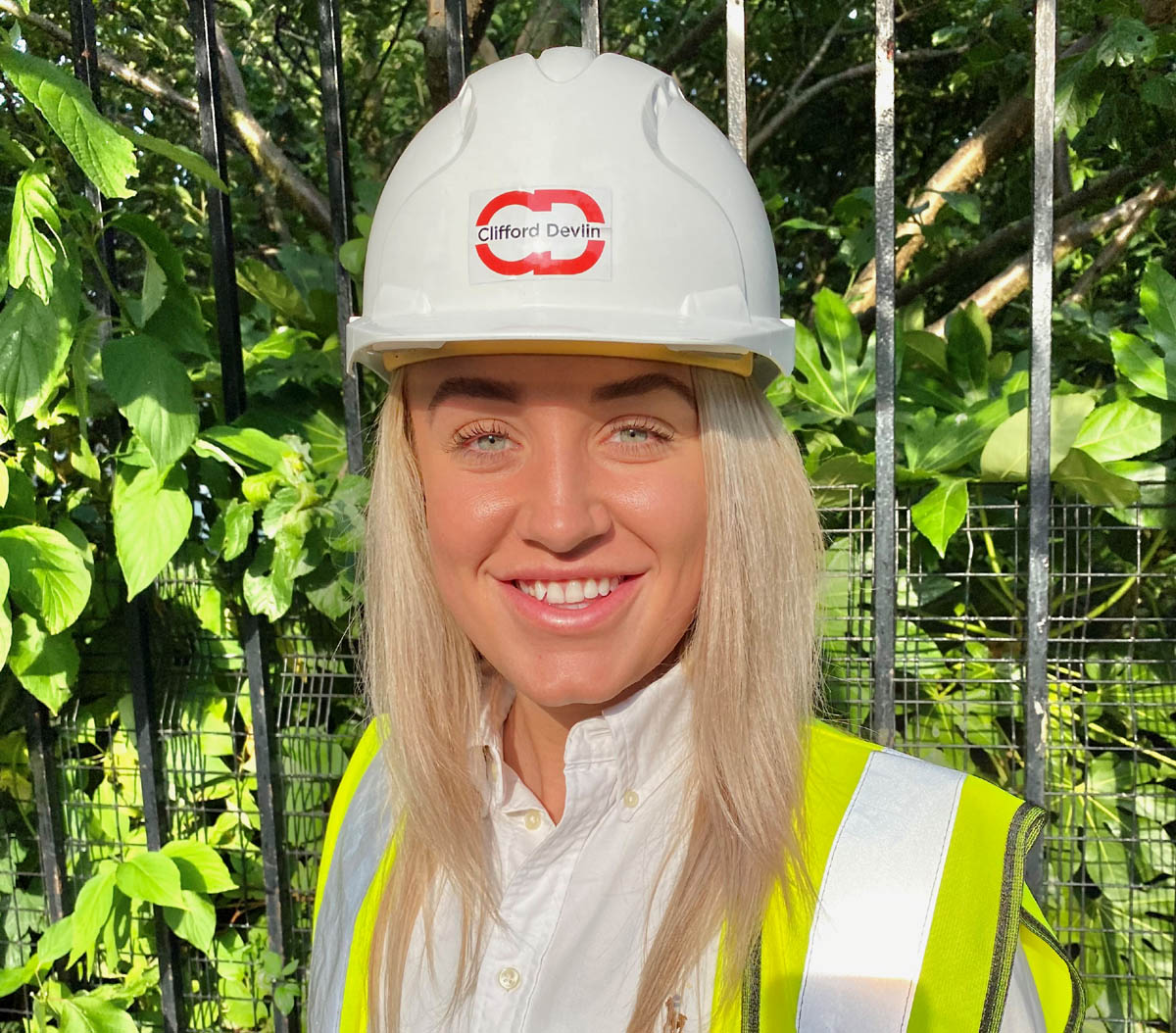 Courtney joined Clifford Devlin's Asbestos Division as a Contracts Manager in July 2021. After leaving school she joined Silverdell (OCS) as a Contracts Administrator.
A year later she moved to Shield Environmental – working initially in the back-office before gradually assuming more site-based roles to eventually be promoted to Asbestos Supervisor and Trainee Contracts Manager.
In 2021 Courtney qualified as an ARCA-qualified Asbestos Contracts Manager.
How did you get involved in the Asbestos Industry?
The short answer is I followed in my father's footsteps. He has worked in asbestos removal for over 30 years and after leaving school I landed my first job at Silverdell thanks to his contacts in the sector. Working on the admin team was a great introduction but I was more curious about the operational side of the work. I had to fight quite hard before they allowed me to join the boys on-site but once there I took to it like a duck to water and realised that is where my strengths lie.
What motivated you to move to London and join Clifford Devlin?
After six years working in Cardiff and Swansea I felt I needed a change of scenery, geographically and career-wise. Then the Clifford Devlin opportunity came up and a chance to kill two birds with one stone. My Dad had started his career in the UK's 'asbestos capital' and warned me how different things would be. He wasn't wrong – its very fast-paced and seemingly every day presents new challenge but I love it… well everything apart from the travelling and parking!
There aren't many female Asbestos Contracts Managers. What is it like being a woman in what is still a very male-dominated profession?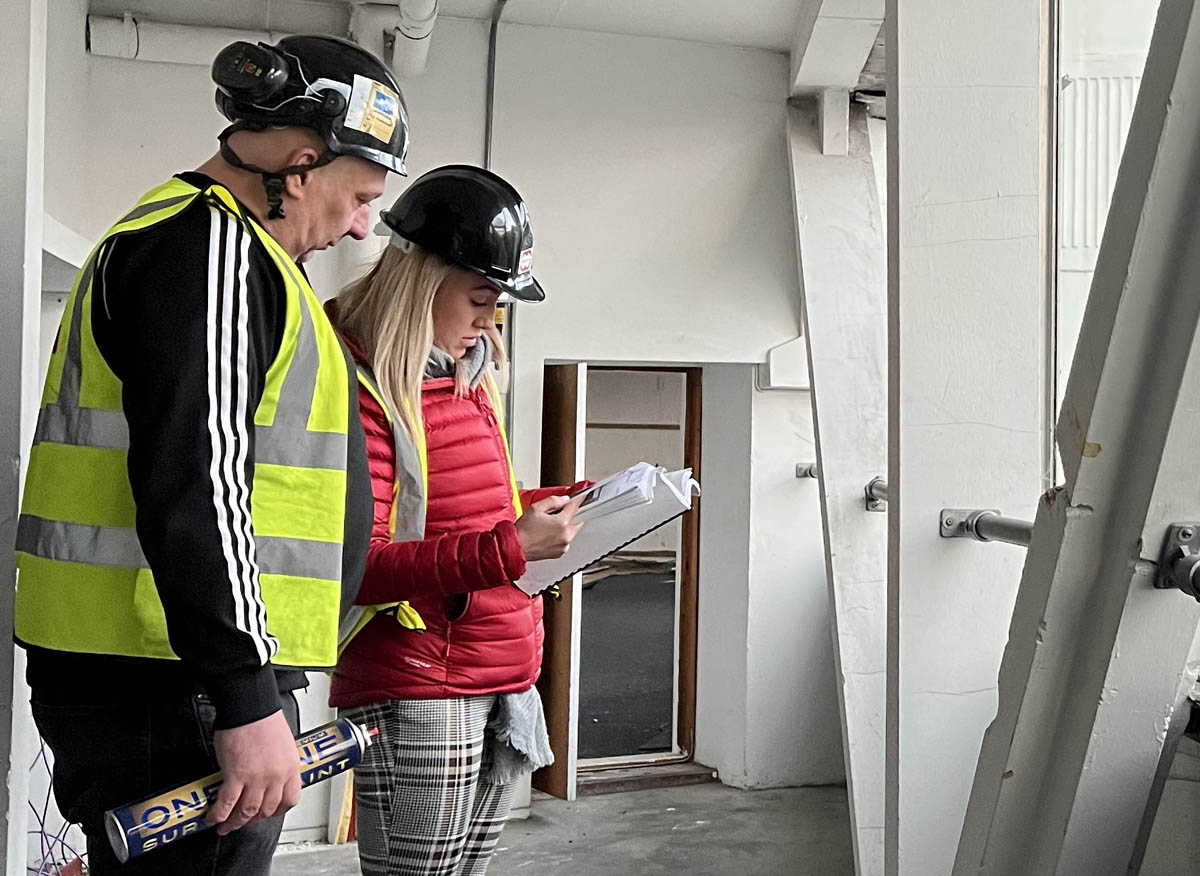 To be honest I haven't had any problems, yet.
My workmates and other operatives I encounter on site are generally very supportive and accept that I'm there to a job and they treat me like anyone else.
I must say the team at Clifford Devlin have been so welcoming and encouraging since I started which has really helped me settle-in since moving from Wales.
What does the future hold?
The sky's the limit. I'm very ambitious and eager to seek out opportunities to learn new skills and absorb knowledge from my colleagues. The company is multi-disciplined and I would really love to get involved in the demolition side of the business one-day.
What does Courtney get up to in her spare time?
Ive always been quite sporty and spent 8 years playing rugby for Osprey's Women's team. However since moving to London I have contented myself with exploring the city. My partner and I are trying to work our way through "130 Things to do in London". We've only managed twenty so far but my favourites up till now are the Science and Natural History Museums in Kensington which are fascinating.
I'm also learning to play the Theremin in my spare time too!