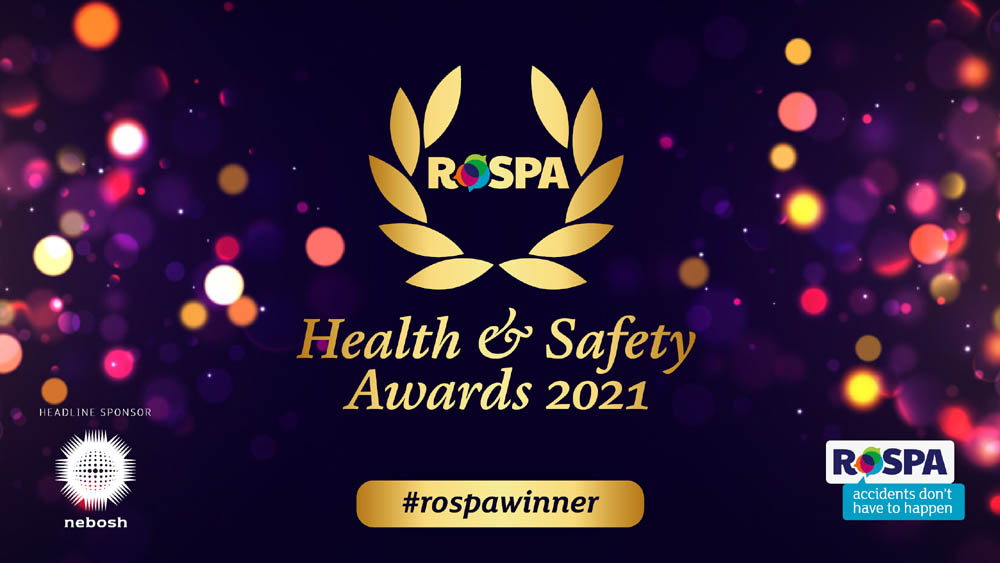 London-based enabling works contractor, Clifford Devlin, has been commended by the Royal Society for the Prevention of Accidents (RoSPA), during its annual health & safety awards scheme. The company's entry for the 2021 Construction Sector Award scored gold, the highest achievable, and was one of only a select number of entries which received commendation from the judging panel.
The is the sixth-consecutive gold award Clifford Devlin has achieved, confirming its Gold Medal status and is its 13th gold in total since the contractor started entering the RoSPA awards in 2008.
"For obvious reasons 2020 was an extremely challenging year and we are delighted that our ability to redesign our approach to continue to operate safely during a pandemic has been recognised by such as august body as RoSPA," said Clifford Devlin's HSQE Director, Ian O'Connor.
This is the first time Clifford Devlin has entered the industry sector award which, unlike the achievement award, is competitive and recognises organisations that have demonstrated the best health and safety management performance within specific industry sectors.
Evidence provided by the company to demonstrate good health & safety practice during 2020 included the implementation of risk assessment, internal and external auditing, accident investigations and RIDDOR data, health surveillance, training needs analysis (TNA), continued professional development and employee-engagement.
The submission included details of the measures Clifford Devlin took which enabled it to continue to operate throughout the COVID-19 pandemic which included implementing official guidance into standard operating procedures, collaborating with clients and suppliers and applying common sense, explains Ian O'Connor:
"A series of company-wide risk assessments conducted at the outset of lockdown in March 2020 enabled us to devise new procedures that allow us to continue work while protecting the safety of our staff, clients, suppliers, residents and the public. These included COVID site inductions, applying fix-team partnering and, where possible, staggering start times, social distancing, minimising use of public transport, use of PPE and infection control as well as restricting site entry to essential personnel."
"We also collaborated with clients and other contractors to identify measures that would enable us to continue to operate safely on active sites," he continues, "For example, work was halted for four weeks in March 2020 on our demolition at the Euston site for HS2, while risk assessments were carried out and new safe working methods developed and implemented in conjunction with the Principal Contractor Costain Skanska JV. By restructuring the sequence of works and employing social distancing on-site, by staggering shifts and creating more site parking to reduce the use of public transport, we were able to re-start works safely in April 2020."
Julia Small, RoSPA's achievements director, said: "RoSPA is very proud of the achievements of its entrants, and with this award we recognise the best of the best, those organisations that have gone the extra mile, raising the bar for the delivery of safety in the workplace. Employees, wherever they may be should be able to go to work safe in the knowledge that they will return home unharmed and healthy at the end of every day. Our RoSPA Award winners are central to achieving this goal. By entering they are driving up standards and setting new safety benchmarks for organisations across the world."
The RoSPA Awards scheme is the longest-running of its kind in the UK, but it receives nearly two thousand entries from 46 countries, making it one of the most sought-after achievement awards for health and safety worldwide. Currently, around 7 million people are directly impacted by the RoSPA Awards.