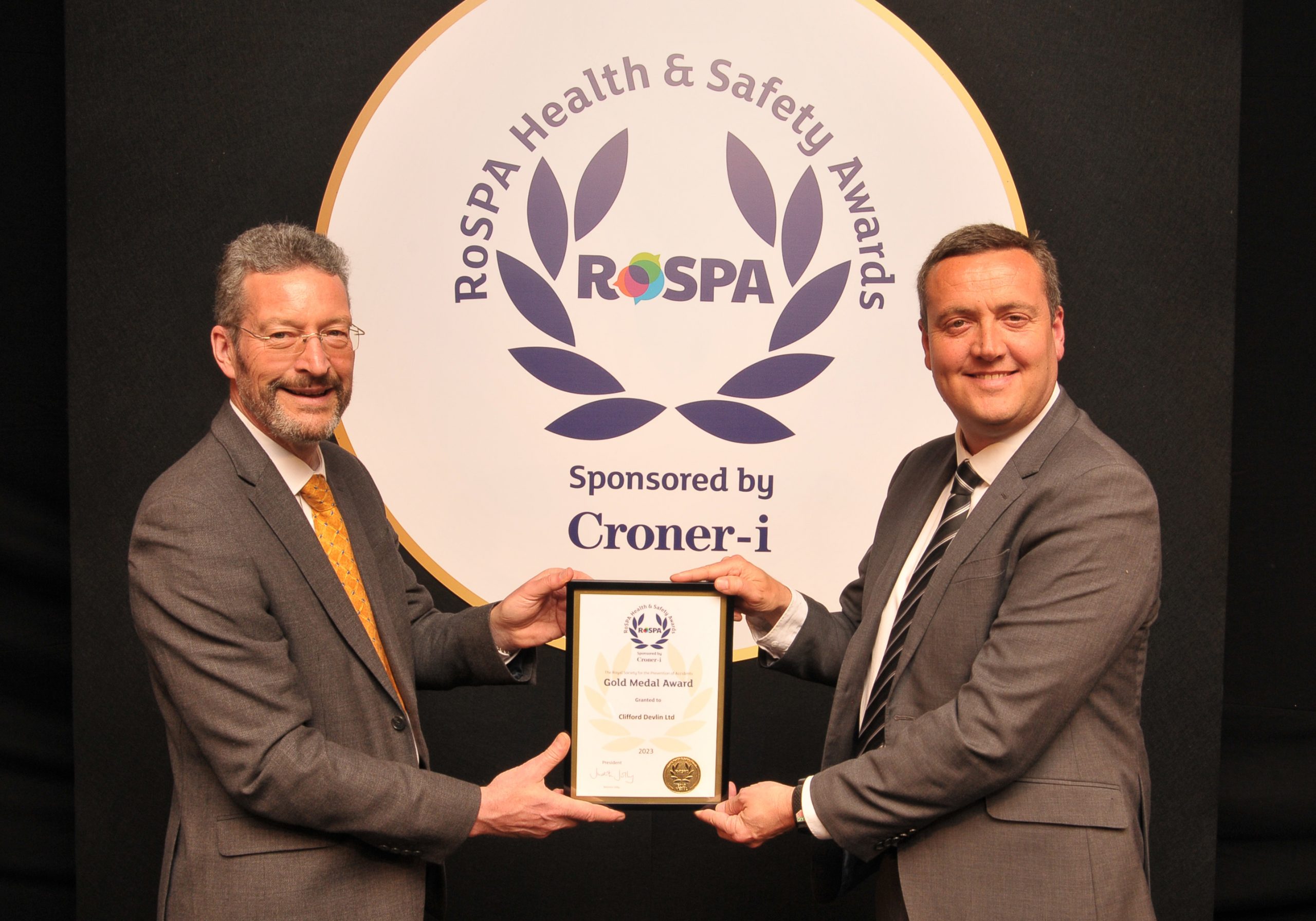 Clifford Devlin have been awarded the prestigious RoSPA Gold Award.
This is the eighth-consecutive gold award Clifford Devlin has achieved, confirming its Gold Medal status, and is our 15th gold in total since we started entering the RoSPA awards in 2008.
This award is presented to those organisations which have achieved five or more consecutive Gold Awards. Gold Awards are achieved for a very high level of performance, demonstrating well developed occupational health and safety management systems and culture, outstanding control of risk and very low levels of error, harm and loss.
"We are very proud of this achievement where RoSPA recognise those organisations that have gone the extra mile, raising the bar for the delivery of safety in the workplace. Our employees, wherever they may be, should be able to go to work safe in the knowledge that they will return home unharmed and healthy at the end of each day" said Clifford Devlin's HSQE Director, Ian O'Connor. "I would like to dedicate this award to all those on site that contributed in setting the high standards of health and safety that we all work to.''
Errol Taylor, Chief Executive at RoSPA commented on our success "Undoubtedly, it's been a bumpy few years for the health and safety community. Despite these challenges, because of you, the RoSPA Awards have continued to grow, clearly demonstrating your commitment, without distraction, to getting the job done. Yet again, a testament to your hard work, innovation, creativity and your resolve to continually drive-up standards, protecting even more people, both in and outside of the workplace."