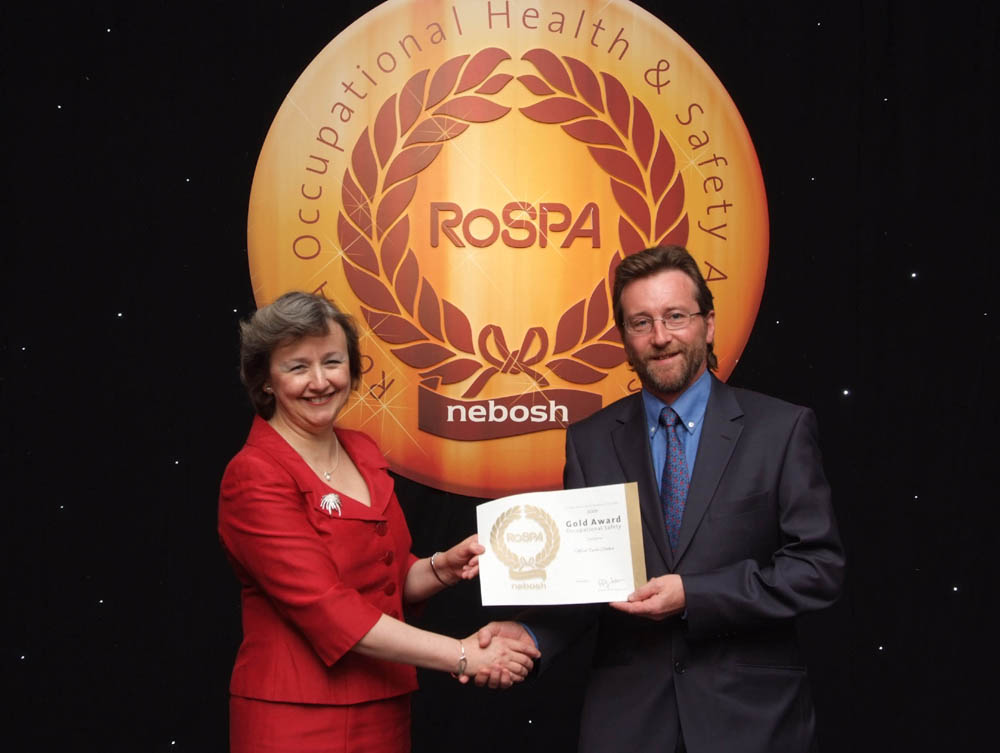 Demolition contractor Clifford Devlin's excellent safety record and its achievement of certification against International Health & Safety Management Systems standard OHSAS 18001 has been recognised with a Gold Award from the Royal Society for the Prevention of Accidents (RoSPA).
The award, which is the highest available, was presented to the company's Health and Safety managers Paul Clarke-Scholes and Iain Kirk at a special ceremony held at Birmingham's Hilton Metropole Hotel in May 2008.
"A rigorous training schedule, formal processes for risk assessment and the implementation of a registered OH&S management system have helped to develop a culture of safety throughout the company," says Clifford Devlin's Health, Safety, Quality, and Environmental Manager Paul Clarke-Scholes, "This award is recognition of the company's ongoing commitment to health and safety not just in 2007 but for many years."
Following an assessment by BSI, Clifford Devlin was formally certificated against OHSAS 18001 in September 2007.
For over 50 years the RoSPA awards scheme has been recognising UK organisation's commitment to occupational health and safety. Entrants are required to complete and submit a questionnaire and key supporting documentation upon which they are assessed.
Next year Clifford Devlin intends to enter RoSPA's prestigious Astor Trophy which is presented to the UK entrant that demonstrates the best management of occupational health.