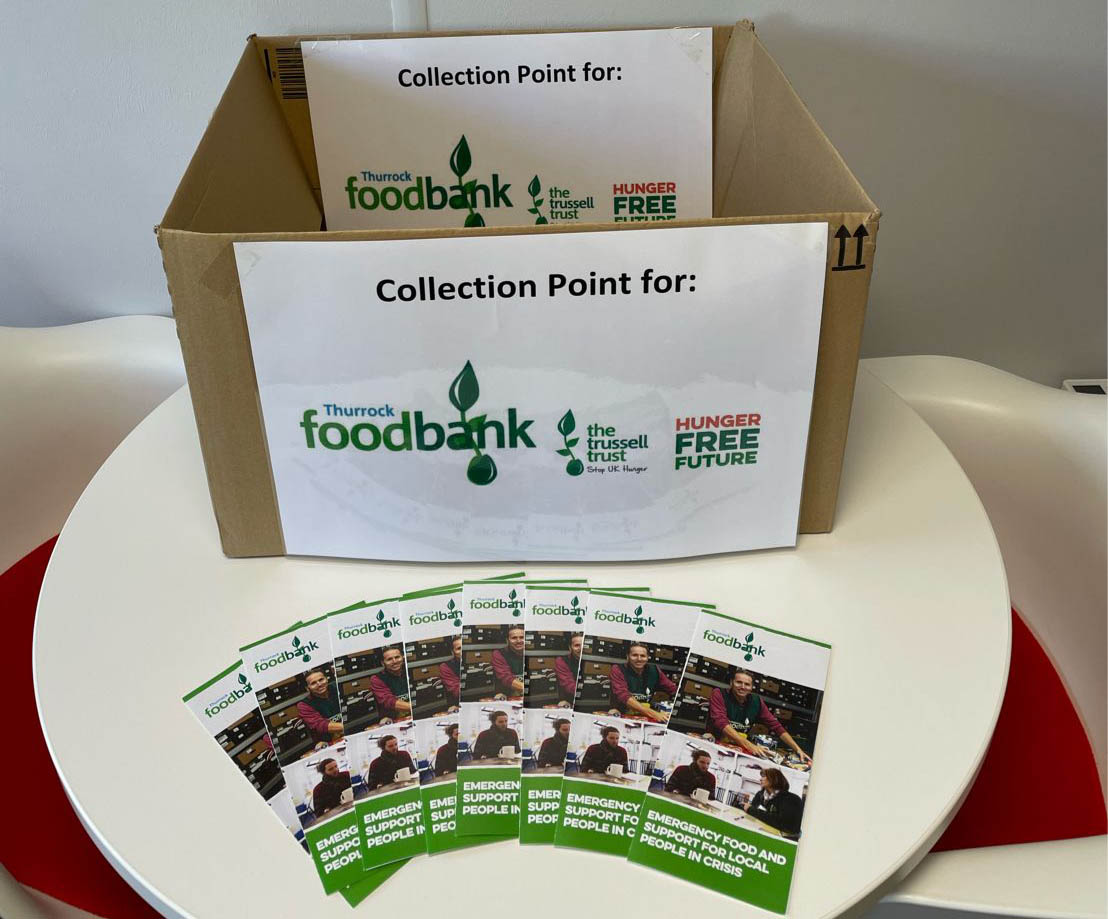 While many contractors pay lip service to the concept of partnering, at Clifford Devlin we take our role as a socially responsible employer seriously and have demonstrated our commitment to initiating and developing genuinely collaborative relationships with clients, our supply chain and other stakeholders in order to "give something back".
In recent months we have stepped up our endeavours to make tangible contributions to the economic, social, environmental and educational well-being of the local communities in which we work and wider society in general.
Following on from our campaign to tackle the issue of mental health in our workplace and beyond, we are supporting Mates in Mind, the registered charity that provides a framework to raise awareness and address the stigma of poor mental health and improve positive mental wellbeing in the UK construction industry. In November we used our sponsorship arrangement with local football club Hassenbrook FC to organise a charity tournament which raised over £1500 for the mental health charity.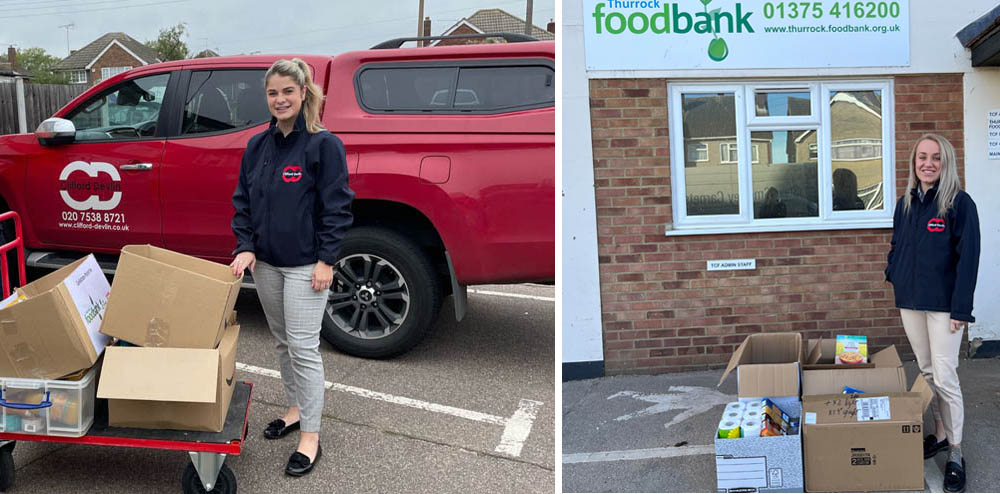 We have also initiated a collection scheme to provide groceries to our local foodbank in Thurrock. Staff are encouraged to donate by depositing food items into special containers located at our Head Office. In recent months we have delivered two consignments to the Thurrock Foodbank in Stanford-le-Hope.
In September we took part in the worlds biggest coffee morning for MacMillan Cancer Support, raising £200 from cake sales in both our office and on site. To alleviate the strain that charities have faced during to the global pandemic we supported a number of organisations during the Christmas period, including Salvation Army, Save the Children and Shelter, with gift donations and money raised through various initiatives.
Clifford Devlin regularly attend the Waltham Forest Developers Forum which focuses on the Council's ambitious capital investment programmes and pipelines of opportunities in the Borough. We love hearing about the Jobs Recovery programme to tackle the Boroughs unemployment figures alongside SIMIAN's Construction and Green Energy Skills. We are looking to work together with the London Academy of Sustainable Construction to maximise the social impact of the investment for local residents.
As well as continuing to support charities and community projects we are launching a campaign in 2022 to share our skills and knowledge to educate and support those looking for a career in the construction sector. Clifford Devlin has partnered with New Futures Network, a specialist part of the prison service that brokers partnerships between prisons and employers to facilitate the employment of ex-offenders.
In February, Courtney Howe, Asbestos Contracts Manager, and Steve Greenhalgh, Compliance Manager, accompanied our Marketing Assistant, Rebecca Redmond, to deliver an ex-offenders workshop at Hollesley Bay Prison in Suffolk, during which, we discussed the various roles available, the training on offer and career progression within the company. In April we are booked to run two further workshops at HMPs HighPoint and Chelmsford.
A wider initiative to educate and engage potential recruits is also being planned explains Head of Administration, Siobhan Clifford:
"The recent impact to the labour market due to the external factors of the pandemic and Brexit over the past 2 years, has shed a light on the importance of encouraging the next generations to take up the mantle," she says, "Construction, particularly manual trades, are considered as back up options for those who fail to achieve their primary career paths. It is up to all of us to improve the image of the industry and ensure that it is an attractive proposition for the future generations."
Over the next 12 months we are looking to participate in careers events organised by the industry to highlight the multitude of available roles from blue to white collar positions and try to demonstrate why there are so many passionate people within the construction sector.
Sometimes our activities can crossover to benefit two or more initiatives as demonstrated at a recent project, the demolition of the Lambeth Mission in South London, where our waste management generated environmental value while simultaneously contributing to a good social cause. Our company has a well-earned reputation for sustainability and we typically recycle 95%+ of the wastes from demolition projects. However, re-use of wastes generates greater environmental value than even recycling. Early on we identified the re-use potential of wooden furniture at Lambeth Mission which was still in good condition. In these situations we look to partner with a local organisation and teamed-up Sponsoring Academic And Medical Access in Gambia (SAAMA) which arranged donation of the items to various grateful recipients in the West African country.
Finally, in January our activities to engage and support our local community were officially recognised when we were accredited against the Social Value module of Constructionline.