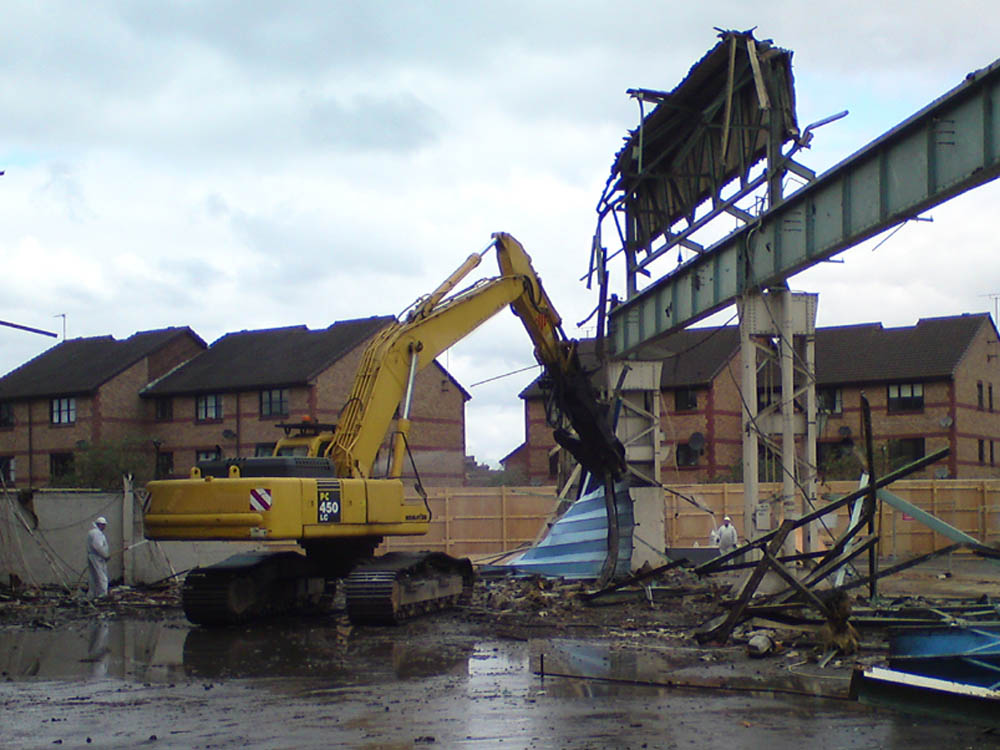 Demolition contractor, Clifford Devlin's environmental credentials has helped it to win two enabling contracts for the Thames Gateway regeneration programme.
In February the East London-based contractor won the bid to demolish three vacant buildings in Lewisham Town Centre and landscape the area. The works are part of the £250m Lewisham Gateway development to regenerate the London Borough of Lewisham and provide new homes, retail and leisure facilities.
"Clifford Devlin's environmental initiatives for this project were influential in the decision to appoint them," says Jon Palmer, Regional Director of the project's engineering consultants, Clarke Bond, "Their plans to manage the waste including salvaging and re-using bricks as well as calculating and reporting their carbon footprint differentiated their bid and will help contribute to the overall sustainability of the project."
In March the East-London-based contractor was awarded the enabling works contract for the redevelopment of the Unwins Depot at Dartford. The 2.4 hectare site is being redeveloped by the South East England Development Agency (SEEDA) into a mixture of retail and other businesses and housing.
The 7-month, £1.5m enabling project in Dartford involves the demolition of a large multi-bay warehouse building, a 3-storey, brick-clad office block and two industrial units down to slab level and the remediation and treatment of hotspots of hydrocarbon contamination.
The remediation phase involves excavation of the hotspots to a depth of 500mm, on-site screening, sorting and treatment of all soils, ground improvement by cement stabilisation of the upper 250mm and the placement of a geogrid layer and construction of a 250mm crushed concrete cap over the site.
"Clifford Devlin submitted a favourable programme and schedule for the Dartford project," commented Julian Perry, Senior Project Manager at SEEDA, "They were not the cheapest but we were impressed with their sustainable approach to remediating the site and their environmental credentials which allowed them to gain a better overall tender evaluation score."
Thames Gateway is the UK's largest regeneration programme, stretching for 40 miles along the Thames Estuary from the London Docklands to Southend in Essex and Sheerness in Kent. The £9 billion programme is designed to strengthen and develop communities, support local businesses, attract investment and enhance the infrastructure of the region.
SEEDA is a government sponsored body and is one of the nine regional development agencies (RDAs), established under the Regional Development Agencies Act 1998. Its activities cover the South East region and include the counties of Buckinghamshire, Oxfordshire, Berkshire, Hampshire, Isle of Wight, East Sussex, West Sussex and Kent.