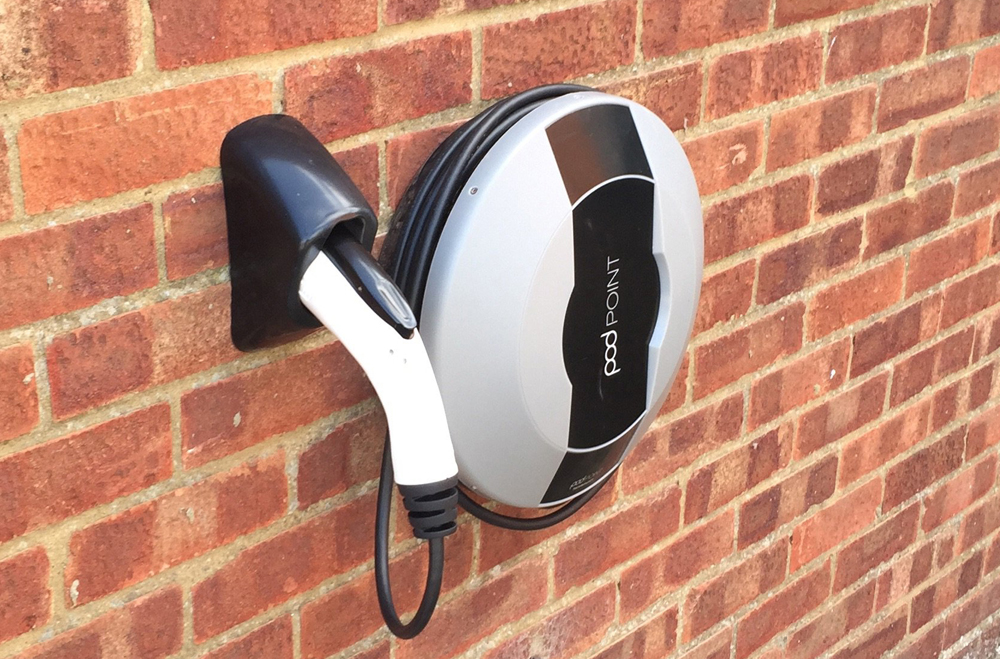 As part of its continuing efforts to make the company and the construction industry more sustainable Clifford Devlin is introducing hybrid vehicles into its fleet. Hybrid vehicles combine petrol or diesel -powered engines with an electrical motor which generate lower CO2 emissions and provide a greener transport alternative.
Tim Clifford, Managing Director commented:
"We are always looking for ways of reducing the environmental impact of our activities. Where possible hybrid alternatives will be given priority when replacing obsolete vehicles."
The company has installed a number of Pod Point charging connections at its Head Office in London to allow drivers to re-charge the new low-emission vehicles.
Much of Clifford Devlin's works is carried out within the capital and this initiative will help it to maintain compliance with the Low Emission Zone (LEZ) regulations. All Clifford Devlin's vehicles are compliant with the Euro IV particulate levels for entering the London LEZ. All site plant and equipment are also fitted with catalytic converters to reduce diesel engine fumes and PM10 emissions.
The introduction of hybrid vehicles is the latest of a long line of environmental initiatives which mark Clifford Devlin out from its competitors.  Other sustainable techniques and achievements include:
Introduction of noise impact prediction systems to plan/assist noise reduction in city-centre projects
Use of atomised water-spray generators to suppress dust emissions
Average recovery/recycling rates of demolition arisings >98%
Empirical data to support and aid compliance with environmental rating schemes such as BREEAM
One of the first enabling works contractors to provide carbon footprint analysis of projects
Establishment of Environment Agency-licenced asbestos waste transfer station in Bow allows waste generated in London to be bulked rather than transported to landfill sites – reducing fuel and emissions
Clifford Devlin has developed a ½ day training seminar entitled "Enabling Sustainability" which discusses techniques and initiatives to enhance the environmental performance of enabling works and achieve compliance with sustainability ratings such as BREEAM.
For more information please contact marketing@clifford-devlin.co.uk.