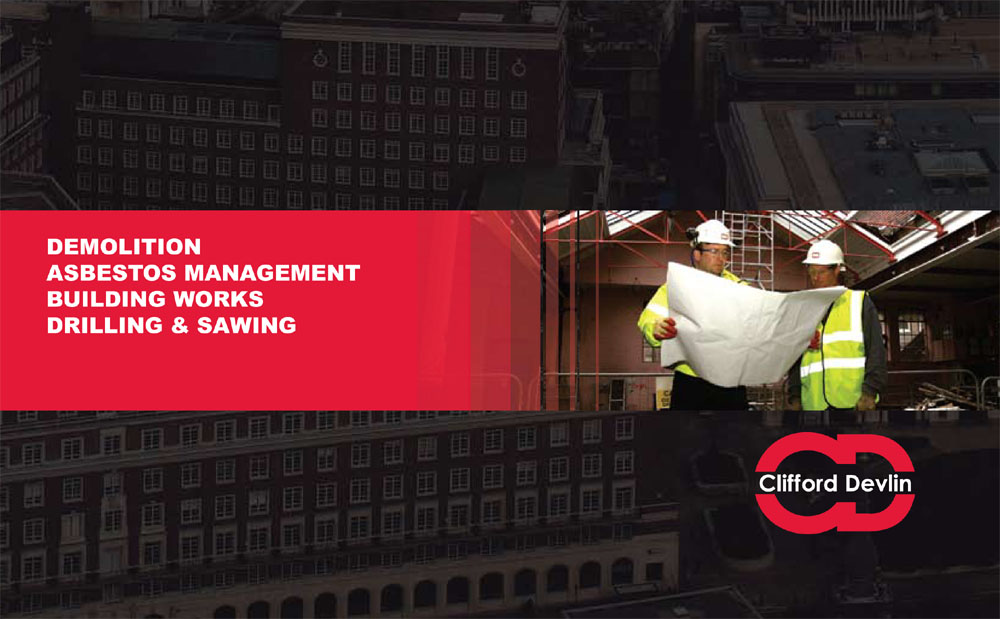 The launch of the new Clifford Devlin website also sees the launch of the company's new online brochure.
The brochure utilises new innovative online page turning flash technology allowing a quick and easy way of viewing information compared to the tradition brochure format.
The brochure gives current information about Clifford Devlin including introducing potential clients to the specialised divisions of demolition, asbestos removal and building.
A number of case studies have been included in the brochure allowing the reader to understand the various works that Clifford Devlin has undertaken.
Managing Director Tim Clifford said "We believe that our clients will appreciate this innovative method of delivering company information. In line with our corporate commitment to environmental responsibility, wherever possible, we seek to use electronic means of information delivery and the reduction of reliance on hard copy document production."
An animated compact disc will soon be available, which contains further information about the company and the services it delivers.